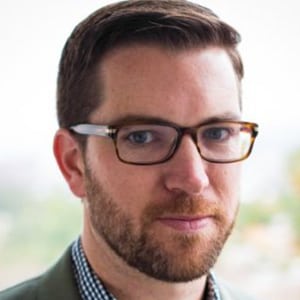 Tim Sovay
Tim Sovay leads all facets of growth and innovation around operations, marketing and business development as COO of CreatorIQ, the leading software platform powering influencer marketing for enterprises, including CAA, Disney Digital Networks, Edelman, Fullscreen Media, ipsy, NatGeo, Refinery29, Studio71 and Tastemade.
He has more than 15 years of experience at the forefront of innovation across digital marketing for entertainment and consumer brands, and has been recognized for his impressive work within the industry by Cannes Lions, 4A's, and The Webby Awards. Sovay has also been an active public speaker at entertainment and technology conferences including SXSWi, Ad:tech, Digital Hollywood, Silicon Beach, Digital LA and General Assembly.
Prior to joining CreatorIQ in January 2017, Sovay was Senior Vice President at theAudience, the global social media agency where he led campaigns for Ford, American Express, Unilever, McDonald's, NBCUniversal, Turner, and Vice Media. Tim has also successfully executed digital and social media campaigns for global film franchises at The Walt Disney Company and Summit Entertainment.