The changing buying habits of the consumers today have made them more inclined to research and buy products online rather than setting foot in an actual store. Naturally, since the past decade we have seen an explosive number of e-commerce sites come up and along with them came the numerous online-only brands. The reign of these brands, like Being Human online shopping, on sites like eBay, Amazon, and Wayfair prove beyond doubt that they can give the top brands sit back and take note. And what is one of the major key to success for these brands? Their clever use of every social media platform.
The fact that social media is one of the most powerful digital marketing tools is well understood by these brands and they have been rocking it and how! Here's taking a look at five e-commerce brands that are killing it on social media.
Ipsy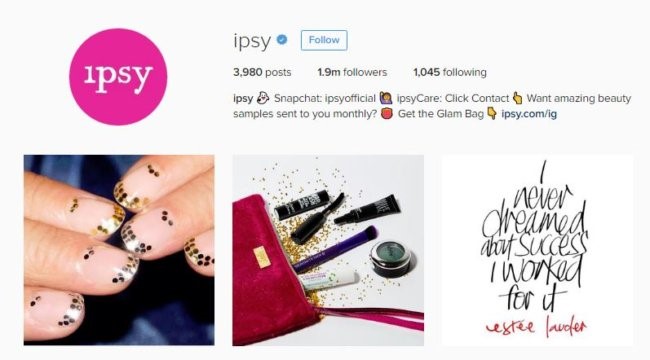 Ipsy boasts of having over two million followers on Instagram alone. Add to that the number of followers on other social media accounts, and you will get a fair idea of its customer base. The key to social media success for Ipsy lies in the fact that it knows the importance of going beyond the sales pitch in capturing the attention of the followers. The social media pages of the brand are filled with motivational quotes and funny memes, in addition to their popular beauty products.
Posting beyond the products, helps in building up the brand's personality and the customer base gets something to smile about and stay hooked on to. Besides, their subscription glam bags are a major draw and they never fail to post about it.
Gilt
Gilt is just what you need if you are in love with high fashion but turn away seeing the high prices. The fashion-lovers are given first-come-first-serve offers at Gilt with over 70% off on retail. The brand has its presence on Instagram, Twitter, and Facebook. While the Facebook and Twitter pages might look usual, its Instagram is where all the action is. The pictures they post are every fashionistas dream and to back it up, they have the coolest fashion tips.
You will get a link for anything that you like on their social media page and is up for sale. Simply go on that link and shop as you wish. It is a popular method of attracting buyers for the brand without having to spend money in click-to-shop adverts.
Loot crate
Loot Crate is the perfect example of a brand that knows its market amazingly well. It definitely looks nerdy but comes with a message and knows very well about how to deliver that message. Being a quirky brand, Loot Crate appeals to the millennials who like to think outside the box and that reflects in their clothes and accessory choices as well.
As they understand the mind of the followers, they have taken up the route of engaging their audience on social media through humor. The posts are hilarious and they make sure the customers get a good laugh. Loot Crate also organizes regular giveaways as a way of giving the followers all the love for their dedication. The updates for these giveaways are routinely posted on their social media accounts.
HauteLook
HauteLook is a site of which you will have to be a member to shop and one look at their Instagram page would actually make you want to be a member. The brand has exclusive, limited-time shopping events that offer you up to 75% off on the retail.
In terms of their social media strategy, HauteLook has kept it simple and sweet. It does not market a single product through its social media pages but rather goes for the trendiest looks. Thus, you get the entire look put forward to you in the form of shoes, sunglasses, and the dress. It makes sure that you do not need to look above and beyond to put together that high fashion ensemble.
Birchbox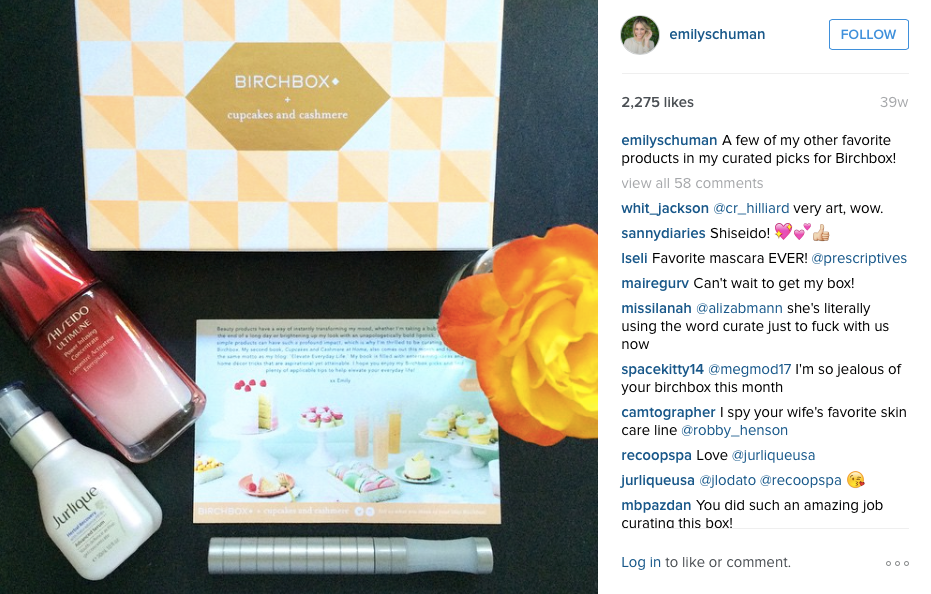 Re-gram is the name of the game in terms of social media strategy for Birchbox. It sources diverse content from its millions of followers and posts all those on the page in the form of re-gram on Instagram. This clever strategy ensures that they are not the only ones promoting the brand, even the following are knowingly or unknowingly doing the legwork for the brand's promotion.
Reposting the content posted by your customers makes them feel important. It is your way of showing them that you pay attention to your customer base and are ready to show them as much love as they send in your way. Besides, when the customers get a chance to feature on your page, they feel more enthusiastic to post contents about the brand. For Birchbox, it has been proven beyond doubt that posting contents from customers is definitely not lazy.
So, which of these brands do you follow on social media? If you have missed out on any of these, go ahead and hit the follow button now.
Harsh Shah is Co-Founder of Fynd