Experienced retailers know that the pace of activity in an ecommerce business is relentless. Emotions often run high, especially during holiday peak season when warehouse and fulfillment staffs are scrambling to keep up with high order volumes.
Metrics are an important part of every successful business. Although metrics require context for proper analysis, it's nearly impossible for businesses that don't use metrics to achieve the best possible outcomes. Metrics are especially valuable to ecommerce companies' fulfillment activities. Which fulfillment metrics should you track, and which technologies should you use to do it?
In the ecommerce industry, fulfillment metrics become even more critical during peak holiday season. Some ecommerce brands experience a holiday surge that is ten times normal capacity. By using metrics strategically, brands make smarter decisions about the ecommerce fulfillment resources they need to meet peak demand. It isn't about using different metrics than the rest of the year, but about using them to forecast your ability to operate at full capacity.
Must-Track Fulfillment Metrics
At Dotcom Distribution, nearly all of the fulfillment metrics we track are related to two things: Facilities and labor. To achieve meaningful outcomes, you need to identify critical inputs so you can measure performance against factors that limit your capacity. In a fulfillment operation, facilities and labor are the most critical inputs as well as the primary limiting factors.
There are at least five fulfillment metrics that ecommerce brands need to track, all connected to your ability to meet customer expectations during peak season as well as the rest of the year.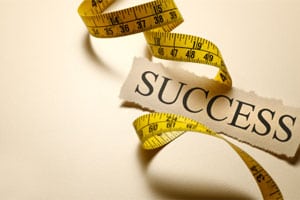 Units Per Hour: This is a fundamental metric for measuring productivity. By measuring the units per hour that can be handled by your facility, pack-and-pick lines, and other variables, you can determine throughput, a key factor that limits the volume of orders you can reasonably manage over a given period of time.
Units Per Order: It's useful to measure the average number of units required to fulfill an order. This metric directly impacts the volume of orders your fulfillment operation can handle. For example, in most cases a business averaging one unit per order can operate with fewer employees than a business that averages 10 units per order.
Lines Per Order: This metric is useful for determining the efficiency of your fulfillment operation. Lines are used to describe details within an order. For example, t-shirts might come in several different colors and sizes. Each color and size would be a different line. If your store only sells red t-shirts in one size, your average lines per order will be one because all the products can be picked and packed from a single line. Conversely, a higher average lines per order means you'll need more lines, more space and more employees to fulfill each order.
Revenue Per Employee: It's impossible to separate financial metrics from fulfillment metrics. Revenue per employee, gross margin and other financial measurements provide visibility into the efficiency of the workforce and backend operations. More importantly, they help keep costs in line and ensure that fulfillment activities contribute to bottom line profitability.
Transportation Cost Per Package: Shipping matters to your customers, so it's important to track these metrics to spot opportunities for improvement. For example, monitoring transportation cost per package can prevent shipping costs from becoming a barrier to purchase. Similarly, time in transit and other shipping-related metrics can protect the quality of the customer experience, especially during the busy holiday season.
For ecommerce brands that tackle fulfillment and logistics in-house, there are plenty of affordable technologies designed to help them measure performance against facilities, labor and other limiting factors.
Although simple spreadsheets continue to be a popular option, ecommerce brands are increasingly turning to more sophisticated monitoring tools. From warehouse control and labor management systems to order management and accounting software integrations, technology is the driving force behind the use of fulfillment metrics for operational improvement.
For more information, I would encourage you to check out our2016 Ecommerce Packaging Study to discover what today's customers are looking for in a quality fulfillment experience and to identify areas of your fulfillment operation that can benefit from the use of key metrics.
Maria Haggerty is the CEO of Dotcom Distribution