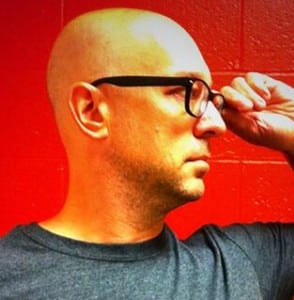 The 2013 holiday season saw shifts in consumer behavior that direct-to-customer merchants – and their business partners – must adapt to in 2014.
Ecommerce got off to a roaring start with off-the-chart sales lifts over Cyber Weekend. But it got a bit of a black eye at the finish line, as major carriers FedEx and UPS failed to fulfill consumers' Christmas wishes.
[CLICK HERE to view the entire 2014 Predictions archive]
So what will it all mean in 2014? Based on the 2013 holiday season and other industry trends, here's how I think 2014 will play out.
Consumers continue early holiday shopping season
Good news for merchants: The holiday season will grow by 1 day in 2014. Consumers are shopping for gifts earlier and earlier each year. And despite some consumer complaints that stores are decorated for Christmas before trick-or-treaters show up at their front doors, merchants offers will begin in October. Dare I say the back-to-school and holiday seasons will blend? Merchants will also pace themselves, and push their guaranteed delivery cut-off dates closer to mid-December than Christmas Eve.
Stores will be open Thanksgiving Day
This is almost a no-brainer. Thanksgiving Day sales cannibalized Black Friday, but shoppers did flock to stores Thanksgiving night (and day) to shop, despite protests from many people who said retail employees should be allowed to spend Thanksgiving Day with their families. Merchants will continue to be there for customers to shop how they want and when they want to shop, even if it's not the popular choice among all Americans.
Ship-to-store and In-store pickup will grow
UPS and FedEx's holiday season issues aside, consumers will have more packages shipped to a store (or a UPS or FedEx location). Why? Because there seemed to be a lot of mainstream news coverage about Grinches who stole packages left at customers' front doors. In-store pickup will grow as well, as consumers looking for last-minute gifts will order items already in stock at, say, Toys R Us, before they go to bed, and pick them up on their way to work the next day. This is something omnichannel merchants may want to embrace anyway – chances are a customer picking up a package in-store will buy additional merchandise before they leave the store.
To infinity and beyond…
Russia, Brazil, China and India are just a few countries with emerging economies, and a thirst for Western products. U.S. merchants are seeing success selling to new audiences abroad, and more will look to expand beyond the border. Whether they sell via the marketplaces or use third-party firms to ship, global commerce will be hot in 2014.
USPS delivers for Amazon
Amazon teased Amazon Prime Air the day before Cyber Monday. Drones won;t be ready for 2014, but the 60 Minutes segment a day before the biggest shopping day of the year showed off Amazon's commitment to same-day delivery. Amazon also signed a deal in November with the United States Postal Service, in which USPS would deliver packages on Sunday for the mega-merchant. Based on Amazon's dissatisfaction with UPS this holiday season, and If all went well in the test markets, I'd expect Jeff Bezos and Amazon to make the USPS a bigger business partner. Could Amazon make the USPS its exclusive same-day delivery partner? Quite possibly. Could Amazon find a way to acquire certain parts of the USPS? That may be a stretch, but when Amazon is involved, you can never rule anything out.
Showroomers welcome everywhere
We all saw the growth of mobile commerce during the holiday season. And merchants understand that shoppers will not embrace their smartphone as a stand-alone transactional device. But consumers are using their phones in-store to search for merchandise and research products… and that's when they are making a purchase on their smartphones. Those merchants will enhance their mobile sites and improve Wi-Fi connectivity to enhance the in-store omnichannel experience will reap the benefits.
Tim Parry is senior content manager at Multichannel Merchant. Follow him on Twitter, LinkedIn and Google+.
[CLICK HERE to view the entire 2014 Predictions archive]