Amazon touted a successful Prime Day this week and some of the top selling items both in the U.S. and abroad were safe to say, interesting and odd at the same time.
The top selling item was Amazon's Echo Dot. Amazon was heavily pushing its own products on Prime Day and hours before, by making deals available for Alexa customers days before. The Echo Dot was also the best-selling product from a manufacturer in any category across Amazon globally, according to a press release from the company.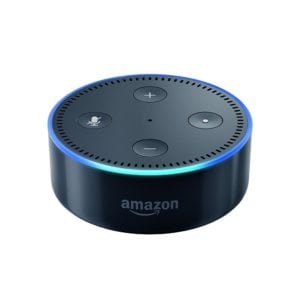 Other Amazon products that received a thumbs up from customers in the U.S. and abroad included Amazon's Fire Tablets and Kindle Devices, the new Element-55-inch 4K Ultra HD smart LED TV – Amazon Fire TV edition, which was the best TV deal in Amazon history. With regard to items from other manufacturers, in the U.S., the Instant Pot DUO80 7-in-1 Multi-Use Programmable Pressure Cooker and the 23andMe DNA Tests for Health + Ancestry held the top spots among customers.
In the U.K., technology and gaming came out on top, including the TP-Link Wi-Fi Smart Plug, which works with Amazon's Alexa, and the Sony PlayStation 4.
Technology was also a win in Spain, as the top selling items were the SanDisk Ultra Fit 64GB USB 3.0 Flash Drive, the Motorola Moto G PLUS (5th Generation) Smartphone and the Lenovo IdeaPad 310 Laptop.
For Mexico, AmazonBasics Apple Certified Lightning-to-USB cable and Nintendo Switch were their two top choices.
Japan wasn't about the technology. Instead, their top selling items were SAVAS Whey Protein and Happy Belly pure bottled water. Italy also stayed away from technology with their top selling items being Finish All in One Max tablets and Caffe Vergnano 1882 Espresso Machine.
India had its OnePlus 5 phone and a Seagate Expansion 1.5TB portable external drive as their two top selling items.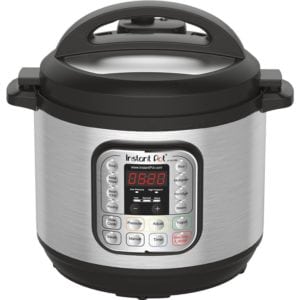 Germany and Austria's top selling items were the PlayStation Plus Membership and Soda Stream. France and Belgium favored the same membership along with Game of Thrones – The Complete Season 1 through 6 on Blu-Ray.
China's top selling items were the Fisher Price Sooth and Glow Seahorse and "Homo Deus: A Brief History of Tomorrow" hard cover book.
Last, but not least, Canada's top selling item was the Instant Pot DUO80 7-in-1 Multi-Use Programmable Pressure Cooker 8QT and an eight pack of AmazonBasics AA Rechargeable Batteries.