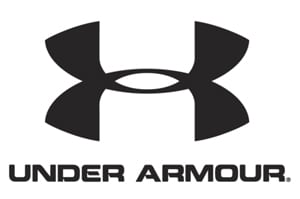 According to a recent study by The Economist Intelligence Unit (EIU), "How Mobile is Transforming Retail," a generation of digital natives will soon become the mainstay of retail spending in most developed economies.
As most of us have seen in our personal lives, devices are a permanent fixture in the hands of this generation. The use of devices to manage all aspects of our lives will only increase as the Internet of Things connects everything from our cars to our refrigerators. With technology completely pervading our daily lives, retailers that tap into consumer data and shift their business models to deliver in real-time will be able to keep pace with and participate in the digital economy.
Consumers are expecting businesses to better serve them based on what the business knows about the customer – down to the individual level in many cases. Given the wealth of consumer data available to retailers and growing consumer expectations, competitive pricing and superb customer service are not enough to retain customers anymore. Instead, consumers are seeking a personalized experience that fits their individual needs.
This experience can be offered through a variety of interactions, including digital marketing and in-store technologies. Consumers expect much more than a transaction – they expect an immersive experience. Fitness leader Under Armour is one example of a company recognizing the need to offer consumers more than just a product. Under Armour has focused its business model on the relentless pursuit of innovation to build brand loyalty and satisfy consumers.
"In 2008, Under Armour experienced extreme growth in its apparel business," David Roberts, senior manager of corporate financial planning and analysis at Under Armour, said at SAP's Art of the Possible event. "Customers' demand for the product was difficult to keep up with, and we found that—in many cases—we were leaving profit on the table."
As a result, Under Armour decided to further invest in building out their digital core. Part of this strategy included acquiring the MyFitnessPal app in 2015. Now they are the world's largest tracker of fitness with more than 140 million registered users tracking their steps, sleep cycles and daily nutrition. This free service to consumers gives Under Armour valuable data and visibility into consumer workout habits, product preferences and buying history.
With this information, Under Armour is able to monetize consumer data by delivering products faster and optimizing its supply chain to meet consumer demand in the moment. Whether it is accurately stocked store shelves or reminding a runner that their shoes are on their last treads and auto-replenishing with a new pair, the digital core enables Under Armour to transform and manage their business in real-time.
As retailers develop strategies to offer consumers an immersive experience with their brand, they have to consider all aspects of a consumer's shopping journey. Whether this includes providing useful data to consumers that complements physical inventory or meeting shoppers' desires through personalized marketing, retailers can improve productivity through the latest digital innovations.
Lori Mitchell-Keller is the global general manager of SAP Consumer Industries.