Fun fact: holiday retail sales have crossed the $1 trillion mark in the previous year.
What this means for you: not tapping into this plethora of opportunity would be a complete waste.
Fun fact number two: link building is not dead.
What this means for you: if you start thinking about your pre-holiday link building tactics now (as in today, not next week), you will have a fair chance of building up quite enough traffic through these backlinks to make a significant difference in your upcoming holiday revenues.
Let's dive right in:
Review Analytics From the Previous Year
Make sure to check your Google Analytics reports for the previous holiday season. This will make it easier for you to figure out what deals, offers, and products were most effective. See what pages had the most views for Thanksgiving, Christmas, New Year, and try to improve these offers to get even better results this time around.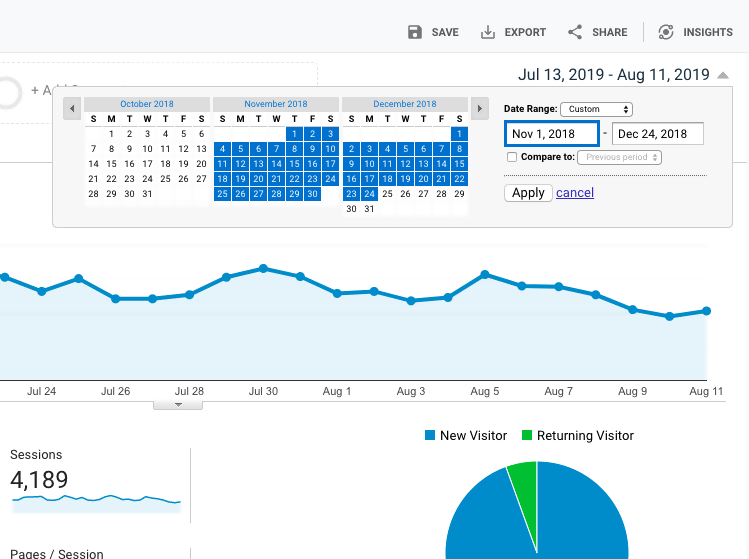 You'll get a better understanding of who to target more, how your customers have found your site, and how you could impress them and encourage them to buy again.
Retargeting at this point can work well – and you can also try to tap into the potential traffic you have not yet converted: by reaching out to websites similar to the ones that have sent you traffic previously, but that have not yet linked to you.
Plan Beforehand
Here are some of the things you can do between now and when the holiday season actually kicks off:
Have all your listings and posts ready to go
Go through your website and make sure it's ready for the increase in traffic
Create holiday categories on your website
Add some seasonal messages throughout the website
Place your special offers on your homepage
Finally, make sure that you double-check your contact and social media information, especially if you have a physical store.
Work with Influencers
Social media influencers and bloggers from your niche could be a perfect traffic driver this holiday season. Influencer marketing might sound like a cliché in the digital marketing world, but 49% of consumers today depend on influencer recommendations.
Influencers can help you create buzz around your brand and increase your traffic during the holidays. For example, you can create a holiday gift guide and ask influencers to promote it. You should start by accurately defining your target audience before reaching out to any influencers to ensure that you drive the right kind of traffic to your store.
When it comes to links, you can try to get a link back from an influencer's website, but that will often only work if you are targeting micro-influencers.
On the other hand, what you can do is explore the backlinks of the influencers you have on your radar, and reach out to these websites and get your link published.
You can also send out some of your products to the people you would like to work with in the form of PR, and get a link back from their social media accounts that way.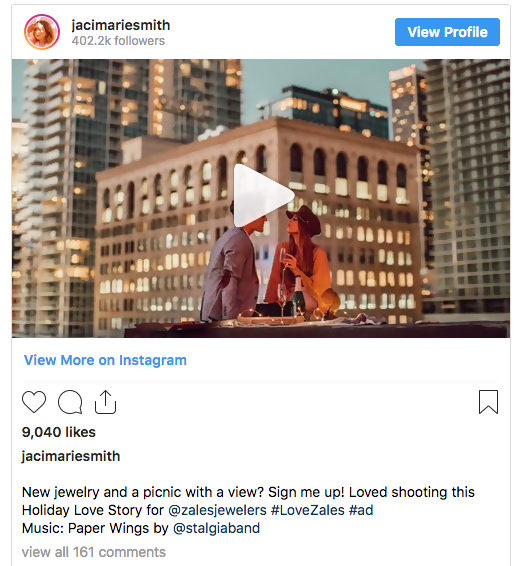 Consider Holiday Landing Pages
Creating a holiday landing page and driving all of your backlinking efforts to said page can be an excellent way to gauge the success of your tactics.
Not to mention that the landing page can be specifically tailored to your upcoming holiday offer.
What you often find with seasonal landing pages is that they work better in a shorter amount of time than the landing pages you already have up on the website, so be as creative as you can, and convey the spirit of the holiday.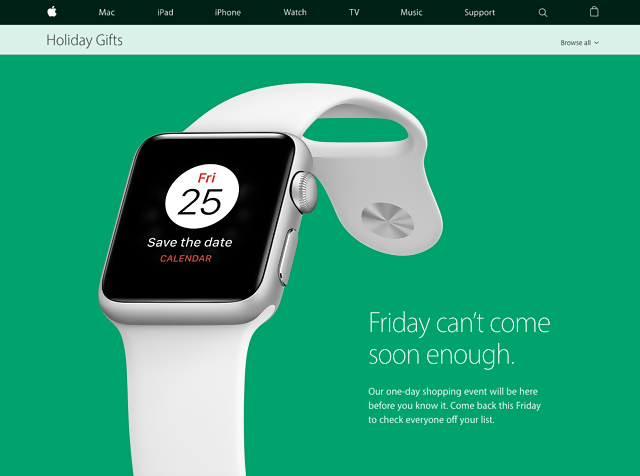 A separate landing page also allows you to:
Get leads to sign up to your email list, allowing you to target them thorough another channel
Retarget your email subscribers to Facebook and Instagram with the proper ads
But where is link building in this, you may ask. A specific landing page opens new opportunities for ranking for specific holiday keywords, such as Christmas gifts, Black Friday offers, etc. Create content, either on your blog or as guest posts on other sites or press releases, use related keywords and link them to your landing page.
Create Seasonal Content
Another amazing link building technique that you should try this holiday season is creating holiday themed content.
Yes, the internet will tell you evergreen is always better than seasonal, but for the purpose you need it to serve, seasonal works like a charm.
Think about the best type of content you can create: is it a buying guide, a how-to, a comparison piece, an infographic? Once you create this content, you can use it as a sort-of landing page for all of your guest posting and blogger outreach efforts.
When you create a huge and in-depth piece, you can easily use it as a basis for guest posting articles – cutting down on content production times and costs.
For example, you have created a bit guide for buying gifts for photographers. Out of that you can create several ideas for guest posts, like "5 Things A Photographer Has On His Christmas Whishlist" or, a bit broader topic "20+ Stocking Fillers For Every Member Of Your Friend Group" where you can link to your guide when mentioning someone who likes photography. Always adapt your guest content idea to the content on site you are pitching to.
Finding linking opportunities will be a lot easier this way as well. You can employ Brian Deans' infamous skyscraper tactic to find eligible websites, you can simply search the web for related terms, or you can see where your competition has acquired links to similar pieces.
However, do bear in mind that all of this outreach and research takes time, so if you are unsure what the next step is, or how to even begin, you can always outsource link building to someone else.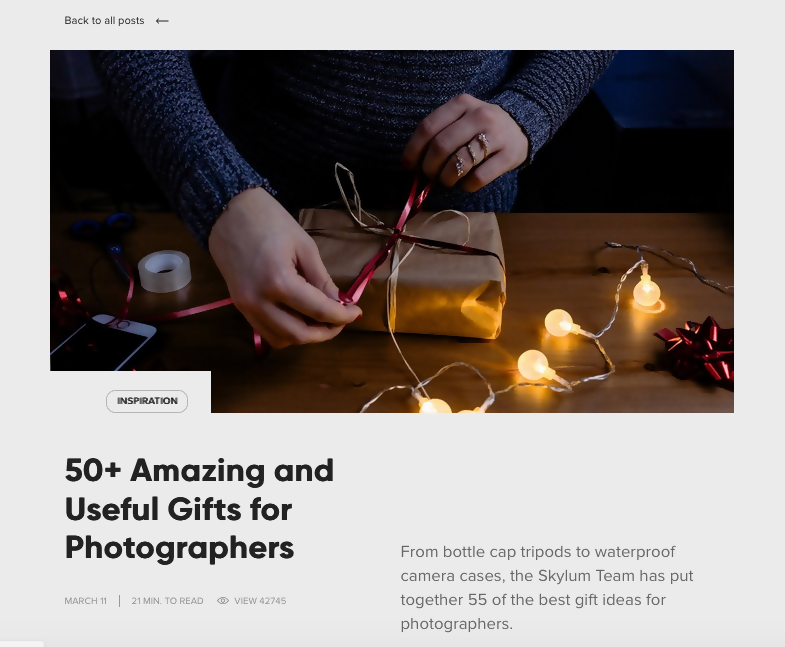 Conclusion
Did you know that the average person in the USA spends $313 between Thanksgiving and Cyber Monday on gifts alone? Make the best of the holiday season this year using these tactics for link building and beat your competition to the punch.
Anita Sambol is a content strategist and graphic designer at Point Visible