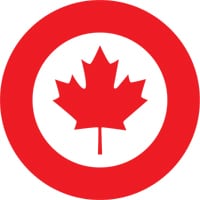 First off, it's never fun to report that a retailer is closing stores, ceasing operations, etc., because it means people are losing their livelihoods and incomes.
Target will close its 133 stores in Canada, which means about 17,600 people will be out of work. That's almost 1,000 more people than you can fit into the stands at Rexall Place, the home of the NHL's Edmonton Oilers. My condolences to all those families that are affected, and may they find employment soon.
Target's life in Canada did not last very long. Tuesday was the 4th anniversary of Target's $1.85 billion Canada acquisition of the Zellers chain from Hudson's Bay Company. Target shuttered Zellers locations, and slowly built its Canada brand strategy over a two year period.
[RELATED: Target to Close All 133 Stores in Canada]
But the two year process was a fail. Target opened its first three stores in Ontario in March 2013, and immediately alienated its Canadian customer base. A look back at the Target.ca press room shows the retailer took many steps (and made several announcements) to show it was in touch with Canadian shoppers.
Target merchandised its Canada stores to reflect what it thought Canadian shoppers wanted to buy. But Canadian customers wanted to buy items that they would regularly find when they crossed the U.S. border to shop. And those items were nowhere to be found in Target's Canada stores.
So, basically, Target can't blame Canada for its mishap, it can only blame itself. The mass merchant alienated its customer base, and its employees wanted nothing to do with Target after that.
Chris Parsons of Newegg's global marketing and business development department told me last year that retailers think they can just add a maple leaf to their logo and pass themselves off as a Canadian company. As Parsons put it, that's an insult. Target did not earn the right to consider itself Canadian.
Target.ca is not a transactional ecommerce website, and Target does not offer international shipping. That's too bad, because I'm sure there are still customers in Canada who want to buy from Target.
If you don't believe ecommerce is big in Canada, ask Office Depot. Last year, the company closed all 19 of its Canada-based OfficeMax Grand & Toy retail stores. That's because just 3% of OfficeMax Grand & Toy sales come from the bricks-and-mortar channel.
Sears, too, is struggling to win over the Canadian customer. Sales there have been down, and in November said its net loss for the third quarter was $118.7 million. And it doesn;t seem like competitors, including Macy's, want to buy them out.
And though no one has asked, RadioShack no longer operates stores in Canada.