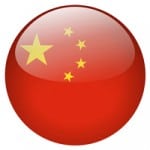 As the popularity of ecommerce in China and other emerging markets continues to accelerate, retailers are racing at full speed to get their products into the welcoming hands of foreign consumers – only to be stalled by shipping and logistics nightmares they never saw coming.
In the global shipping and logistics business, the unforeseen is the norm, and as some brands are learning the hard way, the key to running a global shipping and logistics operations successfully is having the ability to navigate through a seemingly random course of market-specific complexities.
In other words, retailers looking to grow their ecommerce revenues in foreign markets should expect the unexpected.
That's especially true in China, where total online retail spending is forecast to climb above $1 trillion by 2019.
With the hope of capturing a piece of that massive revenue pie, retailers are flocking to China only to discover that despite the government's recent progress in significantly improving the nation's logistics environment, shipping goods to consumers there can be a convoluted and costly ordeal. Among the reasons why:
Most of China's warehouses, distribution centers, shipping yards and cargo hubs are outdated and lack automation
Since the national government holds what Fortune describes as "ultimate control over the Internet and the IT business environment," retailers typically find it challenging to flow their customer data, order information and other shipping and logistics data in and out of the country
Large trucks are restricted from some urban areas, forcing product shipments to be transferred to smaller vehicles before they can reach the anxious arms of Chinese consumers.Despite these issues, China holds more than enough business opportunities to offset them. For example, the new Shanghai Free Trade Zone, launched in 2013, dramatically widened the nation's door for inbound and outbound trade. As a result, international shipments may now be transferred in Shanghai, rather than having to go to Incheon or other ports for transfer, and foreign vessels are able to ship domestically from Shanghai to other China ports. The following year, the government announced a six-year plan aimed at lowering logistics costs, and the government continues to invest significantly toward improving its infrastructure, particularly its railway system.

And, of course, there's always that $1-trillion ecommerce pie.

To carve a larger slice out of that, retailers should consider assigning automated transportation management technology with a prominent role in managing their shipping and logistics operations in China.

In fact, not only in China but in burgeoning ecommerce markets all over the world, automated technology can help retailers successfully manage market-specific issues by:

Providing their shipping and logistics teams and partners with full visibility into all facets – and every location of – of their global operations, which enables retailers to rapidly identify potential headaches, analyze their root causes and take steps to resolve them.

Optimizing route planning. Algorithms applied to every order help mitigate issues like driver shortages and increased road congestion. By examining shipping orders for variables such as order size, type and destination and combining them with local variables like street restrictions (one way, no trucks over a certain size, etc.) and fees (tolls, border taxes, etc.), companies can determine optimal carriers, fleet types and routes. As a result, retailers' route-planning efficiency skyrockets, their freight costs plummet, and their carbon footprint shrinks.

Giving retailers better control of operational and cost-related shipping variables, without increasing staff workload or responsibilities by responding to complex problems with more informed decision-making.

Enabling retailers to forge strong relationships with their key shipping partners across the world. With cloud-based technology, all parties have easy, 24/7 access to online communication. In addition, the technology's rapid auditing and invoice settlement features help preserve quality relationships and collaborative partnerships with carriers and vendors.

Helping retailers tackle complex regulatory compliance issues. Automated systems can be customized to meet different reporting requirements. Certain technologies have the tools to automate and audit processes to ensure compliance with in-country rules and regulations, as well as cross-border customs requirements.

These and other advantages not only enable retailers to answer the unpredictable and complex challenges that come par with the course in global shipping and logistics, but also help their teams slash freight costs.

Yet, retailers should know that not all automated systems deliver these types of revenue-enhancing benefits. In fact, of the five levels of transportation management systems (TMS) on the market today, only Level 5 TMS focuses on tackling the unique and unpredictable business challenges that inevitably crop up while retailers expand their global shipping and logistics operations.

The difference is substantial, as ARC Advisory Group Senior Analyst Chris Cunnane writes in his recent post on Logistics Viewpoints:


"(Level 5) TMS users are seeing better year-over-year growth in both revenues (8.7% vs 7.3%) and margins (7.3% vs. 6.1%). Margins are especially important when looking at the role transportation plays in overall costs. Additionally, TMS users are outperforming their peers in terms of on-time order fulfillment (92% vs. 87%). 

It all comes down to this: To capture a greater share of the skyrocketing global ecommerce market, retailers need the capability to think locally and leverage globally; and that's exactly what automated transportation management technology is all about.

Lisa Henthorn is a vice president at Eyefreight, a provider of transportation management system technology.