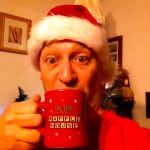 Here's some big news, if you're a foodie and a roadie… Roadie, Inc., and Waffle House restaurants today announced a new partnership that makes Waffle House the first official Roadie Roadhouse. Roadie is the mobile, app-based shipping platform that connects people with items to send with drivers who are already heading in the right direction.
Waffle House will offer Roadie drivers free food and beverages at its more than 1,750 restaurants in 25 states, and provide a convenient meeting location for drivers and senders. Roadies get a free waffle upon downloading the app and a free beverage when they're on a gig (delivery).
Be still my clogging arteries. Sign. Me. Up. You had me at "free waffle." I'll deliver your parcel scattered, smothered and covered!
Roadie bills itself as the newest entrant in the sharing economy, and the first neighbor-to-neighbor shipping network. The Atlanta-based start-up has created an app-based community that puts unused capacity in passenger vehicles to work by connecting people with stuff to send with drivers heading in the right direction. Roadie's model enables efficient, low cost delivery for senders and rewards drivers for trips they were already taking.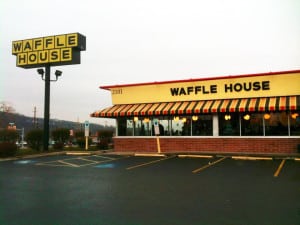 But can Roadie take on delivery giants like UPS, FedEx and the United States Postal Service? And can it take on the regional carriers like OnTrac and Spee-Dee? It's very possible, even if there isn't a Waffle House on the carrier route.
The pro here is that retailers want faster delivery. Amazon offers same-day delivery in several markets, and retailers need to do what they can to catch up. So this could be a viable option, especially for brick and mortar retailers with omnichannel in mind.
Right now though, it seems the cons outweigh the pros. For example, how reliable will your Roadie be? Will there be enough Roadies available in a particular area to enable same-day delivery (or even next-day delivery)?
And most important here, how will the Teamsters react when they find out retailers are having their orders delivered by non-union workers? It's sort of the same argument as Uber drivers vs. taxi cab drivers. Cab companies claim Uber is hurting their business, since they need to be regulated and approved to pick up riders.
Meanwhile, this could be a fun experiment to watch. If you are a retailer who wants to provide same-day delivery, you can test the roadway and see if your customers want it, without making a major commitment.