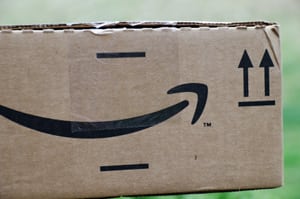 Continuing its push to expand its footprint and get closer and closer to the customer, Amazon announced it was opening a fifth California fulfillment center in Redlands. The company now has nearly 5 million square feet of fulfillment space in the state, two years after it first set up shop there.
The new fulfillment center will be 700,000 square feet. The other California locations are San Bernardino, Moreno Valley, Patterson and Tracy.
While not giving a date, Amazon spokesperson Ashley Robinson said the company expected the new center to be up and running shortly.
"There are a lot of contributing factors that go into our thought process as we decide where to place a new fulfillment center," Robinson said. "Most importantly, we want to make sure it's placed as close to the customer as possible to ensure we can offer a great Prime service and fast shipping speeds."
Amazon has more than 40 fulfillment centers in the U.S. and 96 worldwide, she said.
You can read the full press release here.