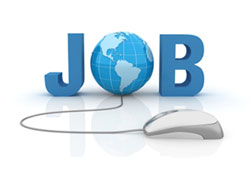 There's been steady improvement in the overall economy in recent months, and we're now starting to see that translate into some major hiring for digital and multichannel direct marketers, says Jerry Bernhart, owner of Bernhart Associates Executive Search.
"I've been getting calls from employers on a steady basis in recent weeks" to fill ecommerce-related roles, he says.
The hiring turnaround started to pick up steam after Thanksgiving, Bernhart says. This has been the most activity he's seen since the banking crisis of 2008.
Larry Josoloff, vice president-content for Shop.org, says channel convergence is driving the need for expanded ecommerce staffs. Merchants have broken down their silos, he notes, and they've come to realize it doesn't matter what channel a sale comes from, as long as the sale is made.
"Cross-channel merchants are starting to understand digital marketing and the power of selling in other channels," Josoloff says. The growth of smart phone usage by consumers, which emerged as a bridge between the digital and offline worlds this holiday season, will also open job opportunities across industries with technology vendors, software firms and retail consultancies also needing to expand staffs, he adds.
Amy Africa, chief imagination officer at consultancy eight by eight marketing, agrees that there is a lot of hiring going on in the ecommerce sector. Most companies have been low key about their staffing intentions, she says.
Then there's Macy's, which announced yesterday it will hire 725 workers for its Macys.com and Bloomingdales.com properties.
The general merchant may need more online expertise on staff, seeing as Macys.com finished at the bottom of the sixth annual ForeSee Results E-Retail Satisfaction Index released last week. Macys.com scored 75 out of 100 in the index, down four points from its 2009 score and 11 points behind top-scorer Amazon.com.
But Macy's may have a difficult time finding readily available candidates for a few of the more-specialized ecommerce positions, particularly merchandising, Bernhart says. "There is strong and growing demand right now for skilled online marketers and merchandisers."