Gap Inc. announced it will split off the more successful Old Navy as a new publicly traded entity which will be financially independent of the other brands in the stable not doing as well: Gap, Athleta, Banana Republic, Intermix and Hill City.
The new company comprised of rolled-up brands has annual sales of about $9 billion, compared to $8 billion for Old Navy by itself. Gap Inc. said this will enable each company to maximize focus and flexibility, align investments and incentives to meet business needs and optimize cost structure.
"Following the comprehensive review by our board of directors, it's clear that Old Navy's business model and customers have increasingly diverged from our specialty brands over time, and each company now requires a different strategy to thrive moving forward," said Gap. Inc. Chairman Robert Fisher. "Recognizing that, we determined that pursuing a separation is the most compelling path forward for our brand."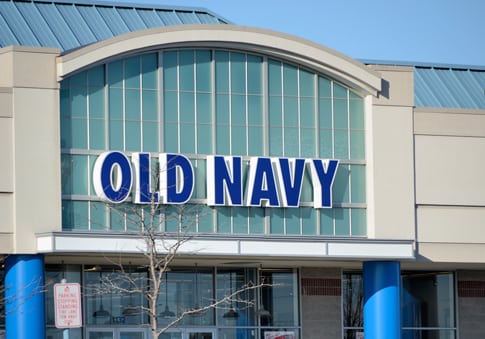 "Today's spin-off announcement enables us to embed those capabilities with two stand-alone companies, each with a sharpened strategic focus and tailored operating structure," said Gap. Inc. CEO Art Peck. "As a result, both companies will be well positioned to capitalize on their respective opportunities and act decisively in an evolving retail environment."
Old Navy, which has taken a page from the successful fast-fashion playbook of retailers like H&M and Uniqlo, will be able to capitalize on its scale, broad customer awareness and unique positioning to deliver profitable growth, the company said.
Peck will continue to hold the same position with the new company, while Sonia Syngal will remain as president and CEO of Old Navy.