You know you're supposed to be gearing up for the mobile commerce revolution — the one that everybody keeps saying is coming. The thing is, it's already here.
Ready or not, your customers and prospects are using their mobile devices to access your site: Even if you've done nothing to court mobile customers, anywhere from 2% to 5% of your traffic is now coming from mobile devices, says David Wertheimer, director of strategy for e-commerce agency Alexander Interactive.
Yes, those are still small numbers, but then smart phone penetration has been fairly low in the U.S. That's changing quickly, though. The proportion of adult U.S. subscribers owning smart phones jumped to 17% last year from 11% in 2008 and 7% in 2007, according to data released in January by Forrester Research.
Does this mean you can just kick back and let mobile shoppers view your Website as it is? No — if users can't view your site properly from a mobile device, they won't be interested in surfing or shopping it.
Then again, if your site is simple, without a lot of graphics and SKUs, you may be able to get by with mobile — for now, anyway. But you might want to make it more mobile-friendly just the same.
King Arthur Flour's mobile traffic quadrupled in 2009, says director of online services Halley Silver, but the baking products merchant hasn't felt the need to create a separate m-commerce site. That's because its Website is fairly easy to view on mobile devices.
For one thing, the site doesn't include a lot of links or graphics, and the fonts are large enough to read on the small screen, says Silver. King Arthur's site also has a narrow width, which makes for simpler viewing on devices such as the iPhone.
Like many merchants, King Arthur barely had mobile on its agenda until about a year ago. Realizing the power of smart phones as a shopping research tool, King Arthur did a survey of its fan base on Twitter last summer to ask about mobile usage. It followed up with another mobile survey via e-mail.
"We found that a lot of our followers are using their mobile devices in the supermarket and in the kitchen to look up recipes," Silver says. "We knew then that we needed to keep mobile commerce on the radar."
King Arthur is fortunate that its Website is clean and simple and can be surfed on the go without the need for drastic changes, says Amy Africa, CEO of e-commerce consultancy EightbyEight. "Its site doesn't have a ton of products, and it's pretty speedy," she says.
Plus, King Arthur doesn't have hundreds of retail stores throughout the U.S. for which it wants to use individual couponing for, Africa notes.
Keeping it simple
Even if your site isn't as mobile-ready as King Arthur Flour's, don't despair: Africa says going mobile is still a simple task for most merchants.
"Merchants think it's way more complicated than it is," she says. That's because many marketers still don't use mobile themselves, so they don't know its power and reach, Africa says.
"A lot of times, making your site mobile-ready has to do with what platform you are on, whether you are doing stuff inhouse or out-of-house, and whether you are hosting internally or externally," Africa says. It can also depend on whether you are using a lot of outside packages such as Endeca, Rich Relevance, SiteBrand and others.
And your e-commerce platform may be ready for mobile as it is. Systems vendor iCongo, for example, is the latest merchant to make its e-commerce platform mobile-optimized, meaning merchants on that platform can upgrade and be on their way to m-commerce.
iCongo is not alone: Demandware, MarketLive and IMB's WebSphere Commerce, to name a few, shored up their platforms to include mobile optimization this year. And in January, Shopify acquired mobile platform StoreSync to help beef up its m-commerce offerings.
Alexander Interactive's Wertheimer advises clients building a new site to have it initially optimized for mobile. That means including user-agent coding that tells the site whether it should adapt to Web browsers like Firefox, Internet Explorer, Safari or Google Chrome, as well as mobile browsers such as Symbian, Google Android and Opera. Design a simple, narrow site and then add browser sniffing code to the cascading style sheet (CSS), Wertheimer says. When it detects the appropriate browser device in the customer's device, the site will send the browser-appropriate information to the user.
Mastering a mobile site
If you aim to do a significant mobile business, though, you may want a unique mobile site. 1-800-Flowers.com has thousands of SKUs on its Website that would be challenging to view on a mobile device. So the floral and food gifts merchant had mobile storefront platform provider Digby build it a mobile site in 2008.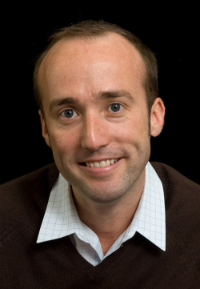 1-800-Flowers.com developed its mobile site for sales vs. research, since it targets people looking to buy last-minute gifts. So the mobile site is designed to seamlessly interact with the user's address book, which provides the ability to input shipping information with just a few clicks. Given the smaller size of a mobile device, says Kevin Ranford, director of Web marketing for 1-800-Flowers.com, "you want to make sure the quality and speed aren't sacrificed, because you're giving the user several hundreds of SKUs to choose from." You also need to make sure the navigation is clean and gets the user to the right spot, he says, "and that means not making the user make too many clicks."
Flexibility is the most important consideration for a mobile strategy, Wertheimer says. "Your mobile offering should be different from what's on your main site," he says. "From communication to functionality, it's a unique space with its own needs and opportunities."
Mobile experiences can be custom-crafted to speak to different users, but you have to know how users are accessing your site. So if your analytics tell you the majority of your mobile users are on a Blackberry, don't fall in love with the sexiness of the iPhone or waste time and resources developing an iPhone app.
That said, you must keep up with how the mobile market is changing and evolving. The hot mobile device this year may be a relic next year. The rapid expansion of the mobile sector brings shifting priorities and requests, Wertheimer says, "and your mobile site should evolve to meet those changing needs."
It's generally a good idea to narrow down your product assortment for mobile, he says. Emphasize the items that are most important to on-the-go users, and omit the lesser items entirely. Keep an eye on usage patterns, and use that feedback to develop future versions of the mobile site.
"Maybe you'll discover people are using the mobile site to price-compare products while they're out shopping," Wertheimer says. "If so, use that opportunity to present instant discounts and mobile coupons to encourage conversion and loyalty."
Next Page: There's an app for that
There's an app for that
1-800-Flowers.com is big on apps — the icons for mobile devices that, when clicked, drive the user to the desired browser page. The user has to download the app from the appropriate mobile site — the Apple App Store for iPhones or iTouch, the Google Android Market for that platform, or 1-800-Flowers.com/blackberry if you have that device.
The advantage is that end-users don't have to type the merchant's URL into the phone's navigation bar when they want to shop, Ranford says. Instead, the user clicks the app icon and is directed to the site that is correct for that device.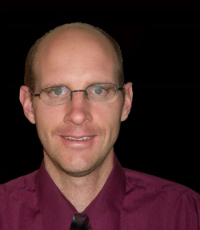 The Catholic Co., which launched its mobile site in March, decided bells and whistles like apps were not a necessity. The key advantage for a merchant, says Catholic Co. marketing director Nicholas Cole, is that apps create another potential visible touchpoint for your brand. That's because you can sell or give away your app in a place like Apple App Store or Google Android Market.
But the religious products cataloger admittedly has a lot to learn about the mobile channel. It took an unorthodox approach to m-commerce by offering most of the products available on its traditional Website on its mobile site — more than 15,000 items. Why did it go this route?
The season for the Catholic Church's First Communion and Confirmation sacraments was coming shortly after the merchant's m-commerce launch, Cole explains. So the company decided to throw everything out there on the mobile site.
"The site is very similar in terms of product selection; nearly all our products are available on the mobile site, including most personalized items," Cole says. "The differences are mostly in terms of the lack of images and additional navigation."
The company looked at its Web analytics to learn what types of devices its customers were using, as well as what was being purchased via the phone. Cole says it took about three months to come up with the site and to determine what images and content could be removed from product pages.
"With small screens, it is imperative to provide only the critical information," Cole says. "It took lots of work to decide what was critical to the sales process and what was not."
While Catholic Co. didn't have sales figures available at press time, Cole says the company has seen a nearly 50% increase in mobile traffic since the launch of the dedicated mobile site.
MOBILE SHOPPING, NOT SPENDING
U.K.-BASED CODA RESEARCH CONSULTANCY FORECAST in April that m-commerce will reach $23.8 billion in the U.S. 2015. That would be about 8.5% of all e-commerce revenue in the U.S.
As for mobile's impact on all U.S. sales, Coda says that will be just 0.5% of all retail revenue in the U.S. in 2015. The consultancy said it sees mobile devices being used to research products, compare prices and buy online — typically while the end-user is standing in a store.
The commerce piece of m-commerce has been a little slow: According to ComScore's MobiLens survey for the three months ending in March, 64% of mobile subscribers said they used their phones to send a text message, but just 29% used the browser. About 28% downloaded an app, and 18% accessed a social networking site or a blog.
And of the top-10 Websites accessed over a mobile phone between January 2009 and September 2009, according to The Nielsen Co., four were e-mail browsers and three were news sites. No retailer made the cut. — TP