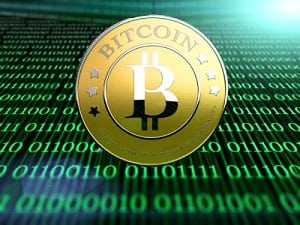 Specialty outdoor gear seller Mountains Plus has partnered with Coinbase and Upshot Commerce to offer Bitcoin as a digital payment method for its ecommerce customers.
"Sometimes just having the right product isn't enough," said Erik Viafore, President and CEO of Mountains Plus, in a press release. "We work hard to provide amazing service to our customers and, as a smaller retailer, we have the ability to adapt quickly to their changing needs and offer solutions that the competition isn't."
The Bitcoin currency offers a unique solution to retailers willing to take the plunge into this new world of digital currency. Bitcoin offers much of the safety and security of a cash transaction yet it can be used online with a very limited risk of fraud. New merchant providers like Coinbase and innovative ecommerce platforms like Upshot Commerce see the potential.
"We are really excited about this new offering," Viafore said. "And we are optimistic that it will resonate with our more tech savvy customers looking to purchase products like GoPro cameras and high-tech cycling trainers."
Mountains Plus is the first retailer in the outdoor industry to start accepting Bitcoin, is on the leading edge.
In January, ecommerce merchants Overstock.com and TigerDirect announced they would accept Bitcoin. On its first day accepting it, Overstock.com received $130,000 in orders paid in the cryptocurrency.
But a nationwide survey conducted for TheStreet by shows that consumers do not understand Bitcoin, and have little interest in owning it. As a whole, consumers are unfamiliar and uncomfortable with the idea of owning Bitcoin.
But there is some promise for the cryptocurrency: 32% of 18-24 year-olds said they would consider using an alternative form of currency like Bitcoin, vs. just 11% of those over the age of 65.