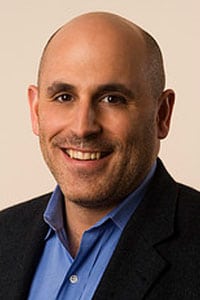 It has not been a good week for Walmart or Marc Lore, the CEO and president of its U.S. ecommerce division, who came over three years ago in the massive $3.3 billion Jet.com acquisition and immediately faced outsized expectations.
The retail giant is looking to shed a couple underperforming digital native brand startups and trim headcount at a third, all of which were part of a massive acquisition spree over the past few years.
Not only is Walmart reportedly selling personal shopping service Jetblack to outside investors, but online woman's apparel seller Modcloth is being sold to Go Global Retail, and Walmart is trimming staff at men's apparel retailer Bonobos.
Jetblack in the Red
The Wall Street Journal reported that Jetblack is losing around $15,000 a member annually since this summer, and only has 600 total subscribers. According to the WSJ, Walmart has been working to spinoff Jetblack by raising money from others interested in the business, including a logistics provider and a payments company.
Walmart has reportedly engaged several potential investors for Jetblack including Microsoft and UPS as well as venture capital firms like New Enterprise Associates, and negotiations are ongoing. Talks are expected to continue for several more weeks and involve other investors.
Jetblack was the first firm spun out of Walmart's Silicon Valley incubator, with the goal of spinning off those projects into new, innovative startups. Walmart still expects to retain a stake in Jetblack, which has a 2019 budget of $60 million. Jetblack CEO Jenny Fleiss, founder of Rent the Runway, would step down as part of a sale, WSJ reported.
Jetblack's small but affluent customers pay $50 per month and can order items from a curated list by text and get rapid delivery. The company has been working to boost membership this year from a waiting list, but the service quality falls off soon after they join, WSJ reported.
Cutting Ties with Modcloth
Walmart reportedly plans to sell women's apparel business Modcloth, which it acquired in 2017, to brand investment firm Go Global Retail, according to CNBC. Go Global Retail will primarily invest in building out Modcloth's website, since it operates as a freestanding independent brand. Terms were not disclosed.
Layoffs at Bonobos
Walmart is also cutting jobs at Bonobos in an effort to offset losses in its unprofitable U.S. ecommerce division, The Wall Street Journal reported. A few dozen employees were laid off. Walmart also acquired Bonobos in 2017 for $310 million.
"These decisions are not taken lightly, but we believe they are necessary to set the brand and business up for long term success," a spokesperson for Bonobos told the WSJ. "The layoffs are a Bonobos decision."
Walmart is expecting ecommerce losses will be larger this year as it ramps up operations, including its grocery delivery business.
What is Happening Here?
Was it too much, too fast for Walmart in its digital native brand buying spree? Questions naturally arise about its ability to quickly integrate the new companies, as well as their business projections at acquisition.
In 2016, Walmart acquired Jet.com for $3.3 billion and made Lore president and CEO of U.S. eCommerce. But earlier this year, Walmart announced it was folding a reportedly struggling Jet.com into its own ecommerce business, with president Simon Belsham stepping down.
After buying home goods seller Hayneedle in 2016, Walmart continued on its shopping spree in 2017, picking up Bonobos, Modcloth, Shoes.com and Moosejaw. In 2018, it added plus-sized women's apparel brands Eloquii and Bare Necessities to the growing list. Walmart also launched Jetblack the same year.
In August, Walmart reported 35% growth in ecommerce in Q2, down slightly from the prior year.
We have to ask: When the dust settles, will Lore still have a job at Walmart? He has to remain in the post for at least five years to receive his full compensation. According to Recode, Lore's stock compensation package is backloaded, with 30% of the more than 3.5 million options vesting in year five, which begins next September. Where does Walmart go from here? Share your thoughts in the comments below.