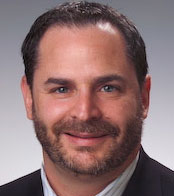 Ever wonder about the origins of Black Friday's digital stepsister Cyber Monday? Scott Silverman who helped coin the term Cyber Monday in 2005, and is currently co-founder and VP of Marketing at Ifeelgoods, shares the story of past and future Cyber Mondays in a Q&A with Multichannel Merchant senior writer Tim Parry:
TP: Was Cyber Monday actually born in 2005, or were there trends indicating a big online shopping day the first Monday after Thanksgiving in prior years?
SS: Cyber Monday was a trend before 2005, it just didn't have a name. At the time, only a small portion of homes had broadband. So, many people would wait until Monday when they got to the office with high-speed Internet and do their online shopping. Shopping at work also makes it easier to keep gifts a surprise from loved ones who might be peering over your shoulder when you're shopping online, which is a true today as it was in 2005 or earlier.
Regarding the exact date we saw the trend for Cyber Monday, it was at least for a couple years in advance. I don't remember exactly when we started looking at it.
TP: Why did you and (NRF vice president) Ellen Davis decide there was a need to give a name to Cyber Monday, and why not go with Blue Monday, Black Monday or Green Monday?
SS: To be completely honest, we didn't spend a lot of time discussing the name or even deciding to give it a name. It was one of many things Shop.org does related to the holiday season every year. We were as surprised as anyone with the way it took off and became such a big media story.
TP: You've noted that in late 2008, while the world was mired in the worst recession in recent memory, sales on Cyber Monday still managed to grow 5% compared to the previous year. Why were consumers shopping that day when they may have been worried about losing their jobs and their homes?
SS: The growth in online retail comes from overall growth in retail as well as shifting of shopping from other channels to online. In 2008, the 5% growth was due to shopping habits shifting to online more than anything else.
TP: Last year, we saw retailers offering online specials on Thanksgiving Day, and this year, we see a lot of retailers either opening their doors on Thanksgiving and/or midnight on Black Friday. How will this affect Cyber Monday sales?
SS: Cyber Monday has proven to be quite resilient. Last year, many "experts" said that because online retailers had more sales on Thanksgiving and Black Friday, Cyber Monday would lose market share. The data showed the opposite to be true. According to comScore, with more than $1 billion in sales, Cyber Monday was the No. 1 online shopping day of the year.
(This year) I do not expect the other days around Thanksgiving to knock off Cyber Monday as the biggest day of the year. It's more likely that a Monday or Tuesday closer to Christmas will be closer to the size of Cyber Monday. It depends on how late people start their holiday shopping and how aggressive retailers are with sales and promotions later in the season.