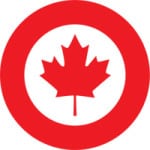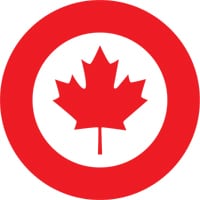 Six months after closing its final store in Canada, Target has returned to The Great White North… Kinda… According to published reports, Target has quietly opened an international website that gives Canadian shoppers the option of ordering products that will ship over the border.
According to The Globe and Mail, Target's international website is being operated by Borderfree, and will charge local shoppers in Canadian dollars. In an email to The Canadian Press, Target spokesperson Jamie Bastian said it is part of a test, and that Target will have more details to share in the near future.
The Borderfree-Target test site allows customers to have items shipped to more than 100 countries, using several different currencies. But despite the country of choice, it appears intl.target.com is not localized beyond that, and is in English only. This shuts out the customers who live in French-Canadian provinces and speak French as their native language.
Canadian customers are not thrilled with the high cost to ship to Canada, either.
"Yep, I was SUPER excited about this yesterday….until my $30 purchase was almost $70 with shipping and duty. Absolutely ridiculous," said a Buzzle.ca message board user with the handle pinkerbelle. "I miss Target SO much, but there's no way I'll shop online at those shipping costs."
Target has an uphill battle to climb if it wants to win back the Canadian customer.
Target opened its first three stores in Ontario in March 2013, and immediately alienated its Canadian customer base. A look back at the Target.ca press room shows the retailer took many steps (and made several announcements) to show it was in touch with Canadian shoppers.
Target merchandised its Canada stores to reflect what it thought Canadian shoppers wanted to buy. But Canadian customers wanted to buy items that they would regularly find when they crossed the U.S. border to shop. And those items were nowhere to be found in Target's Canada stores.
McMaster University professor Mandeep Malik told CBC News he doesn't believe the site as it exists now will win any hearts in Canada.
"My instinctive reaction [is] that this is something that we will collectively laugh about, like really?" Malik told CBC News.
Malik believes Target's online offering for Canadians, at least in its current state with no real incentives, is just not a smart marketing move.
"It's a complete waste of time, effort, and poor relationship management with potential consumers in the future," Malik told CBC News.