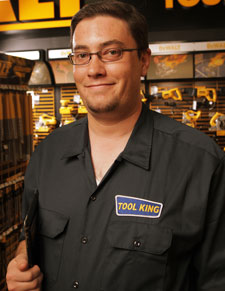 What was your initial reaction when Google announced that Google Shopping was to start in October?
Because a significant portion of our revenue-generating traffic comes from Google, we were initially a bit dismayed. But we quickly realized that the transition away from free traffic would actually be a fantastic opportunity for us because it would shake off many of the low-quality sites and affiliates that had been clogging Google Shopping for some time. As Google continues to raise the bar, only the stronger businesses will survive.
We always hear from marketers that when Google changes its algorithm, it hurts its business. How much has this three-month rollout of the changes helped you plan your strategic roadmap?
It's given us time to prepare and refine our systems and algorithms that manage these campaigns, although Google has already surprised us and other retailers with far wider changes much earlier than we initially thought, based on their announcements. So even though Google provided a more specific schedule than we are accustomed to seeing from them, it still allowed plenty of "gray area" for them to make changes.
How are you deciding which products need to be included on Google Shopping?
Right now our intention is to include all of them on Google Shopping, though I am sure that some SKUs will just not perform and will eventually be bid down to the point that they don't appear highly or at all.
Have you been using Google Product Listing Ads, and how has that experience helped your transition to Google Shopping?
We had experimented with PLAs when they first came out, but since Google was very inconsistent about when and how they were displayed, we did not make PLAs a priority until it was clear that they would stick—as opposed to becoming an abandoned Google project—and would be here to stay.
In conjunction with the Google Shopping launch, are you thinking of doing anything different with Amazon, eBay or any other marketplaces you're in?
We've already been selling the majority of our catalog on Amazon, eBay, Sears, Walmart, Buy.com and NewEgg, and we definitely intend to continue doing so. When those channels start running PLAs for products we are selling on their sites—and some already are—it'll end up becoming a bidding war over literally the exact same product. We're okay with this because we get the sale regardless of if the customer goes to Amazon or comes to ToolKing.com directly.
What kinds of lessons are you and your team learning along the way that's helping you overall with your data feeds?
Having a relationship with (marketplace platform provider) ChannelAdvisor throughout this process has been incredibly valuable to us. They've been doing a fantastic job keeping us alerted to the changes as well as giving us guidance and support during the transition. When we signed up with ChannelAdvisor, we never even considered the value of having guidance like this, but now it's starting to be one of the things we appreciate the most about our relationship with them.
More on Google Shopping