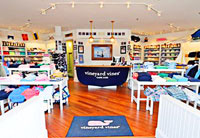 When you look across your marketing channels, do you smile as you see a version of your brand's very best — a brand voila? Or does it look more like brand pandemonium?
If you don't see either of these extremes, do you see something between ho-hum and — even worse — something similar to what all your competitors are doing? Just exactly what brand story is being told across all your channels?
More important, what story is it that your customers are seeing and feeling and reading between the lines of all your merchandising and marketing activities? Is it a comprehensive and logical narrative or a collection of random and unorganized pages?
An integrated brand story is a must these days to capture both your customers' fleeting attention spans and your share of their wallets and hearts. Steve Denning, an advocate of organizational storytelling, reminds us: "Charts leave listeners bemused. Prose remains unread. Dialogue is just too laborious and slow. Time after time, when faced with the task of persuading a group…storytelling is the only thing that works."
In our industry, a great deal is written and spoken about creating an integrated channel experience for your customers. Brand stories provide the basis for that integration and a strategic and defining narrative for both your internal and external audiences.
Without a brand story as a true north compass point for all your strategic business activities, your brand can lose its soul. Unless you make that story clear to your customers in all that you do, your brand can lose its competitive edge.
Brand stories also inspire a rich merchandising milieu. Creative merchants fortify the brand narrative by developing persuasive product experiences for their customers. They do this not just by selecting or creating on-brand items, but by infusing those items with relevant meaning. Here are a few examples:
— Vineyard Vines —
Started by brothers Shep and Ian Murray in 1998, this nautical clothing company knows that the art of storytelling and the sport of sailing go hand in hand. Vineyard Vines, best known for preppy apparel and men's ties, does an excellent job of creating an integrated and interesting brand experience across all its channels.
Vineyard Vines catalogs feature beautiful East Coast wooden boats on catalog pages as the inspiration for all its new products. The company playfully encourages stretching sailing season out as long as possible: "You heard it here first: Columbus Day is the new Labor Day."
The catalogs incorporate photographs of real-life sailors and friends wearing Vineyard Vines products, as well as their stories about sailing adventures. In all three channels, it is apparent that Shep and Ian live the brand — their customers are their sailing friends, and their sailing friends are their customers!
In Vineyard Vines' retail channel, stores are crafted in nautical white and blue paint and accented in wood trim and sailing decor. Its Website boasts a "Whale of a Sale" and features the brand's iconic whale logo products for serious and not-so-serious sailors alike. Vineyard Vines' story is one of subtly encouraging "The Real Good Life" at every brand touchpoint.
— Bass Pro Shops —
Bass Pro Shops' story is all about being a leader in premium outdoor gear and giving people "more outdoors for their money." Its stores have become tourist attractions and are billed as being as "close to the Great Outdoors as you can get indoors!"
The Website offers an OutdoorSite Library and a customer-driven Outdoor Answers area. Both sections are full of practical tips and applicable product suggestions for their community of outdoor enthusiasts. Value is a predominant theme in headlines, sale offerings and price comparisons.
A gold star marks Bass Pro branded items ranging from sophisticated sports equipment (the merchant brought the world's first "fish-ready" professionally rigged boats to market years ago via a catalog) to pink and traditional camouflage-inspired motif Christmas stockings for younger outdoor enthusiasts. The Bass Pro catalogs are thick wish books geared to sportsmen's dreams.
All of these products are fed by the passion of Johnny Morris, the entrepreneurial CEO who also sees his role as "Chief Day Dreamer." He lives the brand and is passionate about all aspects of the Bass Pro story.
— Serena & Lily —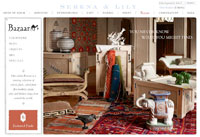 Serena Dugan and Lily Kanter have in just five short years made heads turn in the product categories of nurseries, baby clothes, and now, master bedrooms.
Self-described as "two go-getter Type A scatterbrains," these working mothers and business owners have followed their hearts and passions into creating Serena & Lily, a brand that resonates with "gypsy moms" and others who "make it up as you go."
"You never know what you might find" is the thread of Serena & Lily's newest story, Bazaar, an eclectic collection of "treasures that make our rooms and yours one of a kind." The merchant's catalog and Website are full of original product creations (market slings, Sausalito baskets), creative twists on others you've seen before (letter pillows, personalized dishes for children), and options for customers who like to create their own decor (headboards, upholstery).
Dugan and Kanter understand their customers' full and frenzied lives and their ever-changing needs. By living the brand and evolving with their customers, Serena & Lily's story has become a book that their customers just can't put down.
— Fairytale Brownies —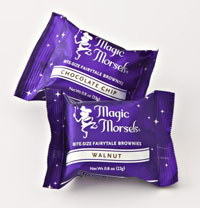 Eileen Spitalny and David Kravetz want their customers to send their delicious brownies as gifts and "have fairytale days!" These two childhood friends and business partners are savvy marketers and merchants and have sprinkled quite a bit of branding fairy dust on their channels and product lines.
Their narrative is clear: "Pure chocolate enchantment is as close as your first bite!" This 17-year-old gourmet food brand has something for everyone on its customers' gift lists — a variety of flavors, sizes, price points, gift offerings, customization, and an ever-evolving batch of new products (Candy Cane Truffles and Winter Wonderland).
Surrounded by bigger and more established competitors with deeper pockets, Fairytale Brownies stands out as a brand with a heartwarming story and products that make you smile.
— Lego —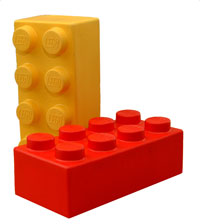 For some, Lego lust begins early. For others, it never stops. Lego's name means "play well," and its Website explains that the company "has come a long way over the past 70 years — from a small carpenter's workshop to a modern, global enterprise that is now, in terms of sales, the world's sixth-largest manufacturer of toys."
While thought of primarily as a children's toy brand, Lego has a loyal following of adults as well: A recent "Invent the Future" contest was open to kids and adults. Lego's brand story is all about "learning through play," and its channels provide visual and practical reinforcement of this narrative.
Its annual magazine, The Brick, is themed "Let the Children Play" and provides a deeper look into the brand and all its worldwide activities.
If you haven't experienced Lego since your early childhood, it's time to look again. Product category areas are as diverse as action figures and robotics to watches and complex customized items. Two customer-driven programs, Lego Ambassadors and the Lego Certified Professionals program, keep this brand's story from being irrelevant.
So take a time out and look again across all your channels. Look closely and with new eyes. Get some of your customers involved.
Be hard on yourself: Is your brand story as clear, creative and compelling as it could be? Is it a voila! experience across all your channels?
An integrated and engaging brand experience takes intentionality, persistence and a bit of emotional intelligence. It's a must do.
Andrea Syverson ([email protected]) is president of IER Partners, a brand and merchandising consultancy.