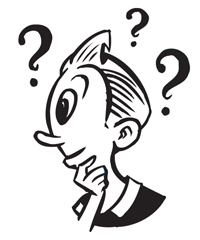 As companies desperately seek ways to reduce fulfillment costs, the outsourcing option crops up frequently these days. Is outsourcing any or all of your contact center and fulfillment functions a viable option for your business?
The answer naturally depends on several factors, and it may be influenced by current trends in the marketplace. Here's some advice to help you determine if outsourcing is right for you — and if it is, how to go about it.
Changes and trends
Faced with pressure on sales and margins, many companies are now more urgently trying to reduce costs without hurting service levels. The need to maintain focus on core competencies in both new businesses and existing companies is driving many to consider offloading the fulfillment function — and its related headaches — to others.
What's more, the minimization or elimination of required fulfillment infrastructure costs is becoming a critical issue as companies seek ways to reduce expenses. Trying to keep up with technology without a significant business base is a daunting challenge for many, and leveraging vendors' combined client volumes can provide technology advantages.
Then there's the increasing percentage of business coming through Websites, which has placed different strains on the traditional call center/warehouse model. More complex system requirements and more demanding service expectations are putting increased pressure on vendors to meet clients' expectations for e-commerce functionality and platform interfaces.
On the supplier side, a slowdown in past merger and acquisition activity among service providers has resulted in a smaller but somewhat more stable vendor environment. Many vendors are now broadening their service offerings to include a wider variety of activities.
Also, more suppliers are looking to recruit clients from different verticals than in the traditional past. For example, literature or collateral fulfillment companies are now trying to move toward offering product fulfillment services.
And although not universal, there is more open negotiation of fees and contractual concessions as markets tighten. Overall cost per order metrics appear, in many cases, to be lower than in past years. Many vendors are now entertaining clients who in the past would not have met their minimum qualification levels.
While the case and business climate for outsourcing can be compelling, using an outside company to handle your calls or fulfillment isn't applicable to every business. Any company considering outsourcing should answer the four questions in the box below.
Once you've determined that outsourced fulfillment is the right move for your company, you have to find a service provider. And this is not an easy process.
We recommend the following steps to systematize the selection process and provide structure to the evaluation of vendors.
STEP 1: Have a realistic idea of what you are currently spending on fulfillment. You must also decide on the factors that will be included in the cost comparison. As you analyze your total call center and fulfillment expenses, what are your variable and fixed costs? What is your total cost per order?
STEP 2: Complete a review of your current service to be included later in the request for proposal (RFP). For the call center, include average call length, call abandonment rate and service levels; fulfillment should include order turnaround time, returns processing time, inventory and order accuracy.
STEP 3: Develop a list of functions and operating requirements. Include system functions, customer service expectations, activities including personalization, gift wrapping, etc.
STEP 4: Compile a list of operating metrics to be used in the RFP for vendor costing. This should cover the basic information, such as number of orders, order profiles, call talk times, inventory levels, etc.
STEP 5: Complete a formal RFP. In it include company description, operating metrics, functional requirements and instructions on how to answer.
STEP 6: Ask vendors to respond with a detailed cost proposal. This should include first year total annual projected costs, service levels, references, sample contract, IT architecture, implementation plan, startup costs, financial stability information, number and type of clients, and a history of the company.
STEP 7: Send the RFP to a short list of prequalified vendors. Address any questions that come up in connection with their responses to the RFP to ensure that answers are as accurate as possible.
STEP 8: After all questions relating to the responses are answered, complete a detailed analysis of vendor responses. Use a decision matrix to compare the vendors.
STEP 9: Make reference calls with a scripted data-gathering template ensure that you gather meaningful information during the calls. Ask the same questions of each vendor. We also recommend reciprocal site visits to one or two finalists to gain firsthand knowledge of the operation and culture.
STEP 10: Finalize a contract with scope of work, planned operating metrics, service levels to be maintained, activity-based cost structure, and the usual legal terms and conditions sections.
What to watch for
A fulfillment partner should have experience with your particular type of product. You should also make sure your order volume (including seasonal spikes) falls in a range that the vendor has proven able to handle.
You'll want to factor inbound and outbound freight costs into the decision process if the proposed vendor is located in a different part of the country than your existing warehouse. Will savings from being part of a larger fulfillment business be passed on to you?
Make sure you ask for line item and activity-based pricing in the vendor response. Although it may seem desirable to have a total cost-per-order quote, in the long run, this method of pricing may actually cost more.
As part of the contract, you should develop and include key performance indicators that the vendor agrees to meet and that will be reported on an established basis. And when developing a set of RFP metrics, make sure you consider future growth plans as well as possible business model changes.
Perform sufficient research to fairly evaluate the degree of difficulty and cost to provide any required IT interfaces to your other IT software. Some clients use their own order management software while others rely solely on the vendor's software. Both models require attention to detail in designing the interfaces.
Since you will be giving up some control of your customer service, there must be a good cultural fit between your organizations. More important, when you sit across the table, do you trust them to do what is right to take care of you and your customers?
Outsourcing call center and fulfillment may not be the right solution for every multichannel business. But it may be worth taking a look at, particularly if your company has had to deal with reduced staff and changes in volume.
Curt Barry ([email protected]) is president of F. Curtis Barry & Co., a multichannel operations and fulfillment consultancy.
Four questions to consider before outsourcing
In consulting with our clients, we perform an independent and objective study to determine whether outsourcing is a potentially better solution for a given company. Objectivity is necessary because it's a major change in direction. In our experience, you need to answer these four questions:
Can you achieve or improve the same level of customer service as you now have?
Can you save money or turn more of your fulfillment expenses into a variable expense?
Do both parties have a clear picture and the same perspective of the business?
Can you be comfortable giving up some control of your customer service and order fulfillment?
Remember, you need to evaluate how to minimize the risk or uncertainty of making this change and the actual charges that will be incurred.