Many people have heard of memes, or seen the power that they have on the Internet. A recent example includes "Miley Cyrus twerks," featuring a still image from a recent performance from pop star Miley Cyrus that is Photoshopped into various unrelated situations. Popular ones include "Miley Twerks on Famous Paintings" and "Miley Twerks at the Royal Wedding."
Depending on your interest in pop and Internet culture, memes are an active part of your Internet vocabulary. However, some don't know how they work, or realize that they can be used to improve their own website's web traffic.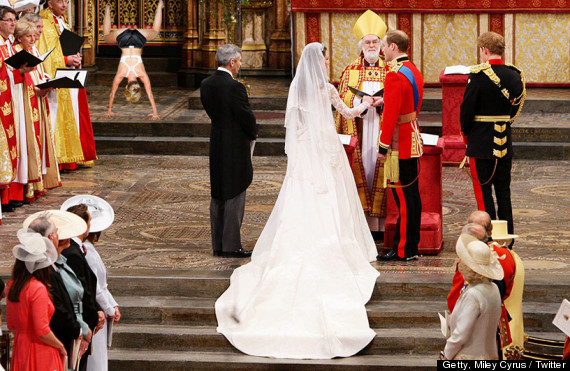 Dr. Susan Blackmore, psychology scholar and TED lecturer on "memetics," defines memes as "a copy-me instruction backed up by threats and/or promises." An example of such a "threat" might be the last bit of an email chain letter that warns of "seven years of bad luck if you don't forward this email in the next 10 minutes to seven friends."
Or for a more concrete, real-world example, I'm sure you've used a hotel bathroom before, and as such, you probably have noticed the triangle fold in the toilet paper roll. Every time the maid service moves through a room, they deliberately fold the end of the toilet paper into a triangle. If you think about it, it has no practical use. It means nothing.
Depending on the quality of your hotel, there could be hairs and germs everywhere, but if the toilet paper is folded over, we are supposed to feel somehow reassured that an attentive, detail-oriented maid has been there dutifully scrubbing on her hands and knees. It is the symbol of a clean bathroom. It has been proven that people feel more secure in bathrooms with the folded-over toilet paper, even though it has no correlation to the actual cleanliness of the bathroom. Somebody in one hotel decided to start that practice, and now it has become industry standard.
The folded-over toilet paper is a fantastic example of a meme. Somehow, this symbol of cleanliness has spread cross-country, indeed globally. In this case, it was not a "threat" but a "promise" of a clean bathroom, and the "copy me" instruction was a very simple one: fold the toilet paper roll into a triangle. Hotel room service managers be warned: Ignore this "copy me" instruction at your peril (i.e., at the risk of losing your job).
And of course, there are the more familiar online connotations of viral memes, such as the "Miley twerks." Memes multiply online into a plethora of nuanced viral messages premised on the same, copied joke. Minimal effort is required, and the format for success is already laid out for you in the form of previous successful iterations. These kinds of memes were made for sharing on blogs and on social networking sites like Facebook, Pinterest and Tumblr, which makes their spread even easier and faster. And as is often the case with more basic memes such as the popular but general, "Overly attached girlfriend" a simple swap of text is all that is required.
However, that is just one of countless thousands of memes. Another is the "McKayla is unimpressed" meme, featuring Olympic gymnast McKayla Maroney giving her famous bored expression. Many of the memes feed off pop culture references.
Some memes make it simple to relate to or direct at a specific audience. Look at the "What my friends think I do, what my mom thinks I do, what society thinks I do" meme. Thousands of variations have been created for every different type of person; just looking on the front page of Google images, examples include lawyers, developer tech support, breastfeeding mothers, dentists and it goes on ad infinitum. But that doesn't also include the ones made for fictitious characters. The examples of these on the same Google image search yield Darth Vader, Captain Kirk, Stormtroopers and more. Think how easy it would be to specify material to a topic related to your business or website, or to specify material to your desired demographic or market segment.
Memes are a free and practically effortless way to get hits. All you have to do is curate existing content already posted to the Internet and perhaps add your own little twist to it. Visiting meme websites such as memebase.com, quickmeme.com and knowyourmeme.com will give you an overwhelming amount of material to work with and derive ideas from.
Take a look at how a few online merchants leveraged some of the "advice animals" such as "Foul Bachelor Frog" – a frog's face with captions describing lazy and hedonistic behaviors associated with single men:
What you may not realize in the above examples is that some of the meme examples referenced in these blog posts were not pre-existing ones but were actually created by the merchant specifically for the purpose of integrating into a blog post. You can do the same with almost no effort. Simply turn to a meme creator tool such as memegenerator.net or imgur.com/memegen to create your own take on an existing meme. The meme creator will overlay whatever clever prose you write as a caption onto the meme background of your choice.
The beauty of memes is their capability of providing free attention in a way that is basically mapped for us, as long as we are willing to put in the minimal, initial effort. Now it's your turn. Piggyback on some memes like Foul Bachelor Frog, Business Cat, Socially Awkward Penguin, Confession Bear, The Most Interesting Man in the World, Overly Attached Girlfriend, Success Kid, and so on. Get out there and start playing the meme game!
Stephan Spencer is co-author of The Art of SEO, author of Google Power Search, and founder of ScienceofSEO.com.