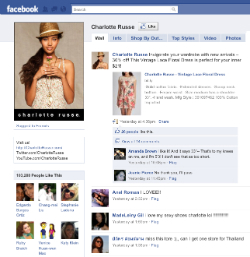 Until recently, widgets were thought of as small programs that could add a neat effect to a Website, a desktop or a mobile phone. They were more about branding and buzz than about e-commerce.
A cool widget could bring publicity and give a merchant something to promote in e-mail. The widget itself, though, didn't typically add revenue.
Web-based widgets today defy this old definition. It's no longer appropriate to think small with widgets. They've blossomed to produce complete shopping experiences. Merchants are beginning to use them to quickly and easily bring increased conversion and larger average order size, and even to open new markets for their e-commerce sites.
For example, look at the category page displays shown below from infant apparel merchant Baby Cottons. The image to the left is a traditional e-commerce display.
The right display, however, uses a new widget to power shopping by outfit. It's much more graphics-oriented and uses flash to create a unique customer experience.
The widget even carries the shopping experience to the product page, reverting to the e-commerce site only after a shopper adds a product to her cart.
Baby Cottons created its boutique using one of Allurent's 22 widgets. Allurent offers a library of widgets that, after a few weeks of integration, merchants can use to create different shopping experiences for a group of products in a day or two.
Apparel brands Charlotte Russe and 7 For All Mankind report that their boutiques use Allurent's widgets and are producing a three-times increase in revenue per visitor vs. a standard category page. Think of Allurent as an app store for shopping-experience widgets. The subscription model allows merchants to try out a wide range of widgets, everything from fit guides to Facebook stores like the one at right, without incurring the expense of a custom development project.
Luxury gifts merchant Jomashop used a widget from Turn To to take customer ratings and reviews to the next level. Rather than read what a few shoppers wrote about a particular product, Jomashop's site allows you to search your contacts on social media sites and see what your friends have bought from a particular Website — if they have signed up to share the information.
The Jomashop product page presents shoppers with a link that says, "See what your friends are buying" or "Find friends who bought this product." When you click the link, the widget presents a number of social media sites that a shopper can sign into for help from a friend. It also allows shoppers to see a list of the products bought by people in their Zip Code — not the names and addresses of these close-by buyers.
Jomashop reported a six-fold increase in product page conversion from shoppers using the widget. Turn To publishes monthly tracking data on its blog that shows shoppers who interact with its widget convert at a rate two- to seven-times greater than the site as a whole. Widgets like this, as well as Facebook's widget, that allow its members to indicate that they "like" a product (or other content), may mark the beginning of a transformation of social media sites into engines that can drive e-commerce.
It's nice to share
The seemingly ubiquitous widget from ShareThis has also begun to find ways to monetize its offer. ShareThis is one of the most successful widgets of all time; its icon appears on more than 130,000 sites.
This little application gives sites a single button that visitors can use to share links and comments through social networks, Twitter and e-mail. More than 430 million bits of content are currently shared monthly through the widget.
The company's theory was that people who share are also valuable influencers when it comes to e-commerce. ShareThis recently started testing a display ad network that allows advertisers to target people who have shared specific types of content, much like using search terms to target consumers through Google AdWords. Its network takes this further and can also target the people with whom specific content is shared. This allows ShareThis to present relevant ads to both the sharer and sharee.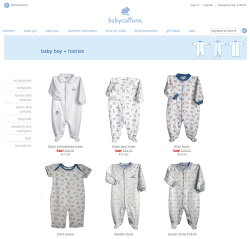 Results from the first test of share-driven online ads for Mederma, a brand that produces creams for scars and stretch marks, support the company's premise. People who had shared content on topics related to the product clicked to redeem a Mederma coupon at twice the rate the company historically produced through its AdWords program. What's more, recipients of that content were 1.6 times as likely to click to redeem compared to content network, keyword-based targeting.
While this is just a single test of an early stage product, it could open up a completely new way for merchants to target consumers for particular offers. ShareThis has several more tests in progress.
Invodo takes on another hot topic in e-commerce: video. Many studies over the last year have shown that shoppers who view product videos convert at a rate that is 20% to 50% higher than the site average. There's also plenty of evidence that adding video can also improve SEO results.
In addition to video production and video SEO services, Invodo offers a widget that allows merchants to dynamically deliver video clips to shoppers. Rather than tediously embedding a specific video on a specific page, the company's widget sends the product number back to Invodo, checks to see if there is a video for the product, and, if so, displays a play button that launches a player and the clip.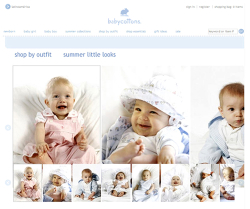 Invodo maintains the videos on its servers, and provides a management console for reporting and coming-soon testing. While creating video is still a challenge for some companies, this widget makes videos easy to deploy and manage.
Finally, mobile widgets are starting to catch up to their online cousins. A great example is the mobile app from 1-800-flowers.com. The app, created with the Digby Mobile Commerce Suite, features large product photos and an easy checkout.
More common, though, are apps like Wine.com's, which has been downloaded more than 100,000 times on the iPhone and iPad since December. It has great adoption; however, it is branding oriented, more like the Web-based widgets of old. While you can research wine, you can't purchase. This may be one reason why the app has a rating of only two out of five stars in the iTunes app store.
While mobile apps are still developing, more merchants are turning to Web-based widgets to add revenue-producing functionality quickly, easily and inexpensively. Expect the number of retail-oriented, Web-based widgets to continue to increase. Just don't be fooled by the name widget. These little bits of software pack a very big punch!
Larry Kavanagh (lkavanagh@dminsite.com) is founder/CEO of e-commerce software provider and consultancy D.M.insite.
WIDGETS HELP GARRETT WADE SELLS OVERSEAS
Garrett Wade recently added a widget from TradeGlobal that allows it to ship to 41 countries. The woodworking tools and supplies merchant was already getting as much traffic from foreign countries as it was from mobile devices. The problem, though, was that these international shoppers had no way to transact on Garrett Wade's site.
Garrett Wade integrated with TradeGlobal and changed its online checkout to encourage international orders. TradeGlobal prepares required import and customs documentation; returns shipping costs from international small package carriers who will pick up from Garrett Wade's warehouse; calculates taxes and tariffs; and even allows shoppers to pay using a local credit card. The service displays shipping times and total costs to the shopper on Garrett Wade's site in real time. — LK