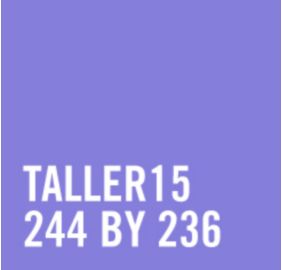 Don't be surprised if Darth Vader, Boba Fett, Princess Lea or Yoda knock on your front door this Saturday. Star Wars is dominating the 2015 Halloween costume craze. Data released by SLI Systems found site searches for Star Wars-related costumes far exceeded those for other recent popular movies including Minions and Frozen.
In fact, this Halloween season, consumers conducted twice as many costume searches for Star Wars characters than Frozen characters, which were the most-searched costumes in 2014.
SLI studied site search activity across e-commerce costume retailer websites based in the U.S., Canada and Australia, analyzing a total of more than 10 million consumer searches taking place between Sept 1 and Oct 20, 2015.
The National Retail Federation forecast that 68 million Americans will dress in costume this year, with total spending on Halloween topping $6.9 billion. Blockbusters are again leading costume trends this year and Star Wars is an unmatched force with nearly 37% greater interest than Minions – the next closest film. Anticipation of Star Wars: The Force Awakens is clearly attracting new generations, adding to decades of loyal fan numbers.
When the SLI data team compared the most popular site search terms across costume retailer websites, SLI CMO Tim Callan said the company found interest in current events as well. For instance, searches for "Trump' increased significantly, with 33 times more searches than the same timeframe in 2014.
The Top 5 Most-Searched Movie-Themed Costumes of 2015, in order:
Star Wars (combines searches for Leia, Darth Vader and other characters)
Minions (includes searches for Despicable Me)
Frozen (includes searches for Elsa, Olaf and other characters)
Marvel Universe (includes Hulk, Thor, Ironman, Spiderman and other characters)
Maleficent (from the 2014 Disney movie, the title character was played by Angelina Jolie)
Additional findings from the 2015 Halloween Costume Site Search study include:
The top three most popular non-movie searches in order, were: witch, pirate and zombie
Teenage Mutant Ninja Turtle-related searches remain popular but missed the Top Five movie-themed list, coming in 6th place
Supergirl (and Superwoman) was 3.5 times more popular than Trump and nearly 5 times more popular than Ironman, the least popular Marvel super hero this season
Searches for "Trump" stood out this season, with 38% more searches than Marvel's Ironman
Spiderman was the most popular Marvel super hero
Maleficent saw 3 times the searches, compared with (Princess) Leia