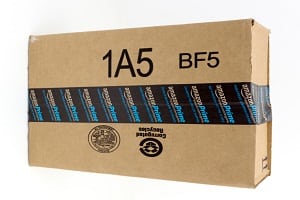 Amazon announced late last week during its fourth quarter conference call to investors that it was planning on raising its Amazon Prime annual subscription of $79 to potentially $99 or even $119, according transcripts from a call. Even though the increase may seem steep to some, many experts are saying the move is not expected to hurt business.
Amazon's Tom Szkutak, chief financial officer, senior vice president, said during the question and answer portion of the call that this would be the first Amazon Prime price increase since its inception nine years ago, according to the transcripts posted on Seeking Alpha.
Late last week Amazon also released its fourth quarter financial results, which showed that net sales hit $25.59 billion and an increase of 20% compared to Q4 2012. While the numbers are reportedly up for Amazon, it fell short of investors' expectations when it reported earnings of 51-cents-per-share. According to CNET, "the company's stock was down by more than 8% after news hit." According to the article, Wall Street was expecting Amazon's earnings to be 67-cents a share and revenue of $26.05 billion.
As far any additional details concerning the price increase, Szkutak was mum telling investors and analysts, "you'll have to wait on that" but did say the increase was not based on the technological costs of Prime Instant Video, but solely based on rising shipping costs.
"We are investing very heavily [into Prime Instant Video] and so those are certainly costly. Those aren't the reasons for the price increases that were contemplating," he said. Adding "Shipping costs have gone up if you look back very considerably over the nine-year period," Szkutak said.
When how much of the proposed price increase was based on customers' reaction and behavior after the recent raising of the threshold for free shipping at Amazon to $35, Szkutak said, "They were independent decisions. They weren't related."
The major benefit for Amazon Prime membership, according to Rob Martinez, president and CEO of Shipware, is the two-day shipping. The streaming video service, Martinez said, was a secondary benefit and "substandard" to competitors like Netflix.
However, the price hike could make some subscribers second guess their membership, according to Martinez. "Certainly, if the price is raised $119, some will cancel their membership upon renewal. The question [Amazon Prime] members need to ask themselves, how often do I shop on Amazon? If you figure the average shipping charge is $6, you would have to make 20 purchases a year just to break even," Martinez wrote in an email.
While Amazon was vague in terms of what the exact hike would be, Martinez said he believes the price should be under $100.  "I personally believe a better price is $99, which of course takes into account the psychology of maintaining the under $100 price point. At $99, fewer existing members would cancel, and it would not have a significant curbing effect on new member acquisition."
In the matter of public opinion, Jeannie Walters, chief customer experience investigator at 360Connext, said in an email that while the increase in Amazon Prime might hurt membership in the short term, Amazon shouldn't take too much of a hit in the long term.
"While I do think any price increase forces people who would otherwise automatically sign up or renew, Amazon has done such an exceptional job proving the value of Prime membership to their loyal customers I think they'll be ok. Their Prime members are great word-of-mouth ambassadors for that service, and any time customers are willing to advocate for a product or service, that shows very high loyalty," Walters wrote.
Adding, "It will probably cause a short-term drop in membership, but knowing Amazon, I bet they are already looking at ways to provide more delight for their members."
Martinez agreed with Walters stating, "I project that more people will retain their membership even at the higher price than those that cancel. While the price hike will positively impact company revenues in the short-term, I predict it will have a negative effect of curbing new AP memberships, however."
Erin Lynch is the senior content producer at Multichannel Merchant. Erin can be reached (203) 899-8461 or connect with her socially on Twitter, Google+, and LinkedIn.