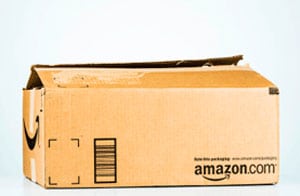 Amazon is once again flexing its fulfillment muscle by announcing plans to add new fulfillment centers throughout the United States.
To date, Amazon, which is headquartered in Seattle, Washington, has numerous fulfillment centers across 14 states domestically and multiple centers throughout the world. Amazon's worldwide presence includes offices, fulfillment centers, customer service centers, data centers, and software development centers throughout Canada, South and Central Americas, India, the United Kingdom, Asia, and Australia among others.
According to a press release issued by Amazon, the marketplace plans to open a 1 million-square-foot fulfillment center in Kenosha, Wis. which is expected to create more than 1,000 full-time jobs. At that fulfillment center, the release states, Amazon employees will pick, pack and ship small items to customers like books, electronics or consumer goods.
Amazon also recently announced that it will open its fourth "high-tech distribution center" in Moreno Valley, CA in 2014. These high-tech distribution centers, according to the Orange County Register, "are key to Amazon's plan to speed up its delivery of all sorts of goods and step up the pressure on traditional retailers."
The new Moreno Valley fulfillment center, according to the Orange County Register, will be approximately 1.2-million-square-foot and will also employ 1,000 full-time workers.
These new planned distribution centers join a flock of new Amazon warehouses that have been announced in recent weeks. Oct. 22, Amazon announced plans to open two fulfillment centers in Hillsborough County and Lakeland, Fla., and another in Baltimore, Maryland that will each be more than 1 million-square-feet. Those facilities, according to Amazon are also expected to create more than 1,000 full-time jobs in that area. Amazon did not say when it expects the fulfillment centers to open.
Amazon is also gearing up for the upcoming holiday season, the marketplace recently said that it plans on hiring 70,000 seasonal employees, showing a 40% increase over the number of seasonal employees hired there last year.