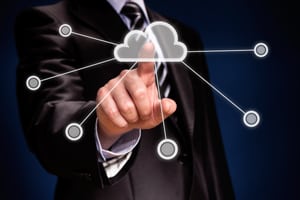 Many online retailers face a similar problem when business starts picking up – they struggle to handle customer requests. Some customers would email, others might take to social media and many might call.
Missing any customer contact on these channels, or responding too slowly, often results in lost sales and revenues. If there's any doubt about the ripple effect this can have on business, a study by research firm Harris Interactive in 2011 has some sobering findings.
It discovered that:
79% of consumers who shared complaints about poor customer experience online had their complaints ignored.
26% of customers posted a negative comment on social media when they had a bad experience.
How should online merchants and retailers respond to these trends? How can they better manage inbound customer requests from all these channels?
One way would be to turn to more sophisticated call center technologies, which today come as a pay-as-you-go subscription service. A business phone line with voice features can be the first step. Not just any old phone line, of course, but one that comes with handy, new features.
Powered by cloud technology, net-based voice services can let online merchants record custom greetings, user extensions and business voice mails dedicated to them. These calls can also be easily forwarded to an existing phone line.
A call to a main line publicized on the online store can be forwarded to a private cellphone number, without exposing that cellphone number. This enables business owners to answer calls even on the go.
Would a customer call end up surprising them? Today's technology enables business owners to easily screen calls. Those that are forwarded from the online store can be easily filtered with an audio alert so there is no worry about being caught off-guard.
Just as important is the ability to have professional greetings, say, after office hours. Even if you run a one-man blog shop, these greetings help project an image of confidence and professionalism, building trust in customers. Callers to a main line can be directed to various different messages, based on the time of the day.
In themselves, these phone calls are just one piece of the puzzle in a multi-channel effort. Online merchants have to make sure phone calls are integrated along with the contacts they receive in other channels – social media, for example – in an activity queue that lists all these customer contacts at a glance.
In other words, they should get all the incoming calls listed – seeking assistance for a product, for example – next to requests over Facebook or Twitter. That's not forgetting email as well, which should arrive in the activity queue.
These items can automatically be listed as tasks to be completed. If the designated staff member does not respond to a customer within a set time, say, if he's away on holiday, then the task could be sent to a common folder for another a teammate to work on.
The point is to make sure no call is missed, every relevant Facebook post is responded to and each email is replied to. Ultimately, a customer contact system with all these elements in a single screen is key to the success of any multi-channel effort.
For online merchants and retailers, speed has always been of essence. Customers are a click away from a rival store, as the saying goes.
Surely, the way that they are engaged today has to be improved in the years ahead. They will demand more information on products before a sale and seek help more frequently at short notice after that.
Indeed, customer service will be key to deciding the winners and losers among online merchants and retailers. The answer to the multi-channel challenge is clearly more flexible yet affordable net-based call center technologies.
Stijn Hendrikse is CMO and Managing Director of Seattle-based cloud technology company MightyCall.