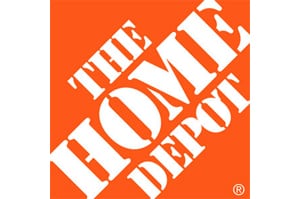 The Home Depot has opened the first of three new same-day shipping focused direct fulfillment centers in the U.S., adding more than three million square feet to its supply chain.
The creation of these direct fulfillment centers was announced during an investor call on Dec. 11, 2013. "The intent of these centers is to enable same-day shipping of orders and fast deliveries to customers," Mark Holifield, senior vice president, Supply Chain said during the December call.
The first facility to open is in Atlanta, the other two direct fulfillment centers will be built in Perris, California and Troy, Ohio.
The Atlanta facility, Home Depot announced in a press release on Feb. 10, "will increase the number of orders the company can ship the day they are received, increasing the speed of delivery for HomeDepot.com orders."
Technology inside the new facility will include new warehouse management and material handling systems which will enable "faster order picking and shipping," according to The Home Depot.
The Atlanta, California and Ohio facilities will stock roughly 100,000 products. The Atlanta facility, also known Locust Grove, will have 125 associates, and eventually employ approximately 300 associates.
Erin Lynch is the senior content producer at Multichannel Merchant. Erin can be reached (203) 899-8461 or connect with her socially on Twitter, Google+, and LinkedIn.