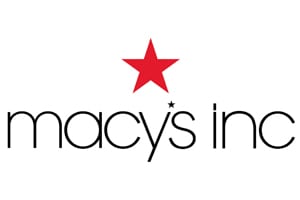 While the fourth quarter  showed a 1.6% decline in sales, Karen M. Hoguet, chief financial officer at Macy's, said moving forward the retailer plans on making strides in its omnichannel fulfillment initiatives including buy online, pick up in-store, and same-day delivery.
"As you saw in our press release, our sales in January were very disappointing," Hoguet said on a recent earnings call with investors and analysts.
Even with a decline in sales, Hoguet added that Macy's was "focused on developing omnichannel strategies that will enable us to better serve our customers and attract new customers."
When asked how Macy's was leveraging its online inventory with its in-store inventory, Hoguet said, "So often we can use online for extended sizes, often we use online to test and if the test is successful we'll put it into the stores. Or if we find that the online sales of let's say extended sizes does very well we'll bring that assortment into stores. So it's really very interesting to see how the two can interrelate."
Buy online, pickup in store, which Macy's tested in the fall of 2013, is now being rolled out to all stores this spring, according to Hoguet. "One of the things that has us excited about the buy online, pickup in store test and that's going to help us really lay this foundation for same-day delivery, because we have the capability now of knowing exactly if that inventory that a customer is ordering is in a specific store. And if that inventory is in a market, obviously it's easier to get to the customer on the same day."
"We'll probably test same-day delivery in a few other places this year. And I don't know where that will lead," Hoguet said.
While same-day delivery could be on the horizon at Macy's, Hoguet was asked if the retailer would ever begin working with smaller transportation or shipping companies to work on possibly deliver goods within an hour. Although Hoguet was vague, she did say Macy's was "working with a few in different markets trying to test different ways of doing this."
Erin Lynch is the senior content producer at Multichannel Merchant. Erin can be reached (203) 899-8461
(203) 899-8461 or connect with her socially on Twitter, Google+, and LinkedIn.