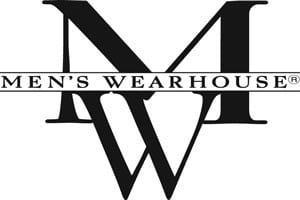 In an effort to satisfy more customers and expand the brand's reach across the globe, Men's Wearhouse had joined the ranks of many American retailers opening up its ecommerce site for international shipping.
Men's Wearhouse announced on Feb. 5 that customers can now shop and ship to over 100 countries. The need for the extension of fulfillment, the retailer said, was due in large part to expanding its ecommerce brand.
"Not only do we have the opportunity to service our existing customers globally, we have the opportunity to reach many more customers," Kelly Helthall, director, E-Commerce, wrote in a statement to Multichannel Merchant.
Even though Helthall declined to comment to Multichannel Merchant on the specific international shopping traffic that comes to the Men's Wearhouse ecommerce page, she did say the retailer has partnered with Borderfree for currency localization, shipping and payment options.
Although Men's Wearhouse, which was founded in 1973, is expanding its international reach, it does already have 1,133 stores across North America. Additionally, Men's Wearhouse operates Twin Hill, a subsidiary, in the United States and Dimensions, Alexandra, and Yaffy in the United Kingdom.
But Men's Wearhouse is not the only ecommerce company to go global. According to Kris Green, chief strategy officer at Borderfree, "more and more ecommerce retailers are becoming aware of the opportunity with international consumers and are making international expansion a top priority."
Green said most recently during the 2013 holiday season, merchants in the United States "saw online same-store sales to international consumers rise 50% this Black Friday compared to last year."
In fact, Green said more and more U.S. retailers "are trying to upgrade their international customer experience, understand the markets they should focus on, and actively court the international consumer through localized marketing efforts."
Although more and more merchants are focusing on the international consumer, Green warned that going global is not just an ecommerce fad or hot buzzword for 2014. "We're not far from a market where selling globally is as ubiquitous as online retailing itself," Green said.
American retailers, Green said, are in demand with international shoppers. In fact, he said American brands in the global consumer opinion means a variety of product selections, higher quality products, higher safety standards, prestige and even low prices. "In many cases, international shoppers already know these brands so when they become available online, customers are eager to engage and make purchases," Green said.
While getting your brand's name out to international audiences might not be difficult, Green warned merchants that "the challenge for any retailer going global is ensuring that the international consumer will have the same brand experience that domestic customers receive."
Erin Lynch is the senior content producer at Multichannel Merchant. Erin can be reached (203) 899-8461 or connect with her socially on Twitter, Google+, and LinkedIn.