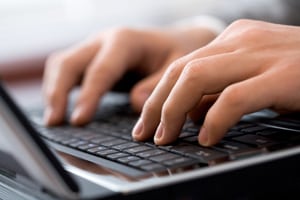 A year ago, retailers were worried showrooming – the practice of visiting stores to 'touch and feel' products, then returning home to buy them online – would devastate in-store sales. With the threat of showrooming looming, retailers quickly launched innovative omnichannel initiatives that worked to get customers to buy more often in-store.
Now, with the threat of showrooming waning, retailers are facing a new challenge: webrooming. This practice, given a clever name, really just entails researching products online, then purchasing in-store. Customers visit websites such as Walmart, Amazon, and Best Buy to research products, and then visit local stores to buy the items. This poses a threat to retailers if people webroom on their sites, but purchase at a competitor's store. But the practice can also be an advantage for retailers if they can find ways to lure webroomers to their own stores.
In a way, webrooming is nothing new. Almost everyone uses the web to research products before finalizing purchases either online or in-store. (It's hard to quantify what percentage of people webroom, since the practice is so ubiquitous, but some studies show 97% of shoppers use the web to research products or services in their local area).
But, suddenly, retailers are more cognizant of the practice – and they're finding ways to encourage webroomers to complete purchases in their stores. For example, retailers are offering 'match any online price' deals, mobile or printable coupons redeemable in-store, and same-day store pickup to entice shoppers who research products online to fulfill purchases in their stores.
After all, retailers have a lot to gain from webrooming if they can influence webroomers to complete purchases in their stores. Over 97% of people use the web to research, but only about 10% of total retail sales are completed online. That means 90% of people still like to make purchases in stores.
Walmart is the current leader in turning webroomers into store buyers. A recent survey found that 26% of webrooming shoppers head to Walmart stores to make their purchases, followed by Best Buy (11%) and Target (11%). And some 67% of the webrooming shoppers who research on Walmart.com end up making a purchase at a Walmart store – instead of heading to a competitor's store.
While retailers have a lot to gain from webrooming, if they play their cards right, etailers have a lot to lose. Amazon is the most popular product research destination, with 48% of webroomers visiting Amazon before buying in-store. While Amazon usually offers the lowest prices, stores are 'stealing' some sales from Amazon and other etailers by offering hassle-free local pickup and returns. Amazon may offer premium two-day shipping, but it still takes at least 48 hours to get your order, versus driving five minutes to a local store for immediate pickup.
Etailers that offer a niche product or service, such as Tonx, which sells farm-sourced coffee, aren't susceptible to webrooming, because you can't get their product anywhere else. So it's worth a wait of a week to get their product shipped to you. However, old-school etailers like Amazon and Overstock.com are highly susceptible to losing sales via webrooming.
Retailers' success at bringing webroomers into stores is another example of the growing "omnichannel advantage". While pure-play etailers may continue to gain based solely on price, smart retailers are drawing customers back in-store based on flexibility, convenience, and service. According to OpinionLab's Functional Mean Ratings, which were released as part of the latest Customer Feedback Index report, omnichannel retailers outperformed etailers in five out of seven categories in Q3 2013. In particular, omnichannel retailers leveraged their store locations to deliver a more compelling shopping experience, scoring higher than pure-play ecommerce brands in two key areas: checkout and service & support.
So what can retailers do to turn webrooming into a sales-generator, instead of a sales-destroyer? First, you've got to find out when you're being webroomed and where shoppers go after they research on your site. The best way to gather this data is to ask for feedback from site visitors. Using unobtrusive feedback buttons, ask visitors "Do you plan to make a purchase? And if so, where will you make that purchase?"
Gathering feedback from webroomers is highly valuable. You may find webrooming is mostly helping sales; the majority of shoppers end up completing purchases in your stores. And you can clearly see which of your in-store incentives (fulfillment options, coupons, customer service etc.) are working best to lure webroomers in-store. But you may also find out webrooming is hurting sales – and that poses an opportunity to re-entice some of these would-be buyers into your stores. Next time webroomers research on your site, offer them a special coupon redeemable in store, remind them of a local store location with same-day pickup, or guarantee to match any price they find online at their nearest store.
Webrooming is here to stay; consumers will only become more adept at researching products before they purchase. Omnichannel retailers have a big advantage when it comes to turning more "researchers" into buyers – their stores. By offering a great in-store customer experience, retailers can lure webroomers into the real world to finalize their purchases.
Jonathan Levitt is Chief Marketing Officer at OpinionLab.