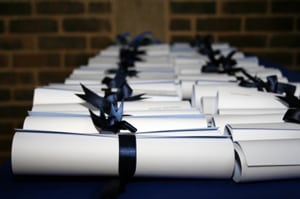 Retailers including Amazon, American Greetings, and Ralph Lauren earned spots on the 2013 Online Trust Alliance Honor Roll report for their high scores in privacy, security, and consumer protection on their ecommerce sites.
According to a press release issued by the Online Trust Alliance, the honor roll is created after reviewing more than 750 domains and privacy policies of 10,000-plus webpages. The Online Trust Alliance found that 32% of the companies it audited made the honor roll.
Twitter, according to the release, took the top overall composite score and retailer American Greetings achieved the number one spot of all internet retailers.
"These companies have demonstrated a commitment to voluntary best practices, consumer protection and self-regulation," the release said.
While American Greetings took the number one spot, the top retailer list also included Amazon, Big Fish Games, Bike Bandit, Books-A-Million, iHerb, JackThreads, Levenger Co., LivingSocial, Netflix, Ralph Lauren and Rock Auto.
"Through an ongoing process we have evolved our data security and privacy practices from one of compliance to one of stewardship," said Joseph Yanoska, vice president, technology, American Greetings in the release.
"We're honored by the recognition the OTA has given us, and are committed to supporting their efforts. We share and embrace their approach to security and hope that it results in a higher level of trust from our customer base," Yanoska said in the release.