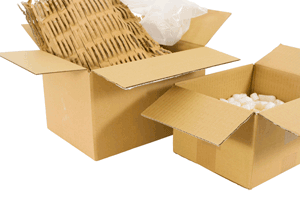 In order to compete with today's multichannel retail environment, retailers must provide access to merchandise where shoppers want it.  In order to do that, many companies are executing a ship-from-store model as part of the fulfillment supply chain, according to a whitepaper from Fortna.com.
Retailers like Macy's, Nordstrom, and Toys 'R' Us are making attempts to leverage their store inventory to fulfill ecommerce orders delivered to a customer's home.  Each of these retailers are racking up the benefits like faster delivery times and better margins on products "languishing" in stores, according to the whitepaper.
These retailers are creating flexible fulfillment models that allow merchandise to flow between stores, distribution centers and customer homes.  Ship-from-store connects the demand with inventory.  Retailer Ann Taylor has made 300 of their stores into distribution nodes, according to the whitepaper.  This resulted in Ann Taylor increasing sales and gross margins by not having mark down slow-selling items in one store that might sell at full price at another.
According to the whitepaper, here are some ship-from-store benefits:
Increased sales: 

Higher sell through rates as a result of fewer out-of-stocks

Higher gross margins: 

Average retail price increases when retailers do a better job of leveraging their entire inventory (markdown avoidance)

Endless aisles: 

Ship-from-store offers customers a broader array of products and gives retailers the opportunity to be more flexible with their inventory.

Fewer network constraints: 

the elimination of the distribution center constraints as stores absorb excess volume at peak times.

 

Capital Expense Reduction: Postponement of capital expenditures for new distribution centers when stores serve as distribution nodes and lower inventory requirements when the full inventory is accessible.

Risk Mitigation: 

Lower risk of interruptions of service for single distribution center operations.

 

Customer service improvements: 

Lower transportation costs and faster delivery times when shipping originates closer to the customer.
Ship-from-store movement consists of three different components – complete inventory visibility, order from store, and stores as distribution node.  Many retailers began offering buy-online, pick-up-in-store as the precursor to store fulfillment, according to the whitepaper.  This gave customers their first taste of an omnichannel experience and has expanded to include new ways of delivering products to customers and when and how they want it.    Buy-online and pick-up-in-store has provided retailers a chance to sell shoppers additional in-store merchandise when they arrive to pick up their order.
According to the whitepaper, the impact of stores as a distribution node requires changes to the IT systems, business processes and culture, along with developing integrated strategies across merchandising, store and distribution operations.