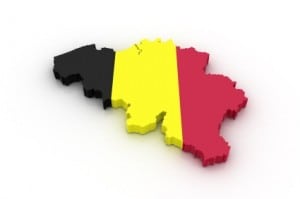 U.S.based footwear merchant Skechers announced that it is planning a "major investment and technology upgrade" to its European distribution center in Belgium. These investments, according to a release, will improve performance and prepare the facility for a future expansion.
The focal point of the upgrade, the release said, is a much more efficient automated picking system and the consolidation of certain positions at the European facility. The new facility is also expected to upgrade its sorting and shipping systems and packing stations.
The facility, which opened in 2002, originally employed three people and a handful of temporary workers; however, in 2013 there are 150 full-time employees on site.
The new automated upgrade in the European facility was inspired by the North American distribution center in Rancho Belago, CA, according to the release.
The company states in the release that the investment is "a necessary change as the Company continues to grow in Europe, and plans for future growth in the region. This will also provide for the improvements needed as the Company establishes its ecommerce business in several key European countries."
Erin Lynch is the senior content producer at Multichannel Merchant. Erin can be reached (203)899-8461 or connect with her socially on Twitter, Google+, and LinkedIn.