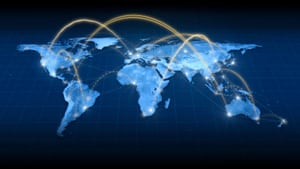 While merchants have been putting forth most of their efforts into creating a customer-centric approach in the contact center and the warehouse, the top initiative by executives moving forward is to also create a customer-centric supply chain.
The UPS' annual supply chain survey, the 2013 UPS Change in the Supply Chain Survey, which was conducted by IDC Manufacturing, gathered insights from over 350 executives worldwide and asked them to reveal current and upcoming plans that would be the driving change within their supply chain.
"Providing a best-in-class customer experience is growing in importance in the high-tech industry as demand comes from new places and competition heads up around the globe," according to the results. In fact, within the next two years, 44% of those executives surveyed said they plan to become more customer-centric compared to the 39% who already consider themselves customer-centric currently.
According to those executives, there will be a learning curve to creating a customer-centric operation. To counter that, according to the survey, 71% have already improved or are planning to improve lead times and improve learning capabilities. Sixty-eight percent said they plan to improve their fulfillment capabilities, 66% will improve post-sales and returns capabilities, 53% said they plan to become much more knowledgeable about risk level and resiliency in supply chain operations, and 47% are planning to build some "slack" into their supply chain.
The reason behind the new focus, according to the results, is that 72% of executives are finding "more intense global competition" and the need to differentiate themselves through customer service. Sixty-nine percent of executives also said they believed that better customer service would also mean increased sales and increased profits.
Erin Lynch is the senior content producer at Multichannel Merchant. Erin can be reached (203) 899-8461 or connect with her socially on Twitter, Google+, and LinkedIn.