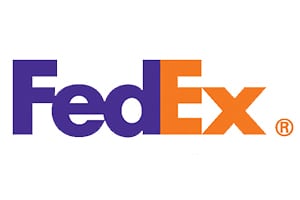 FedEx said this week that its third quarter earnings took a direct hit thanks, in most part, to severe weather during the holiday shopping season.
On March 19, FedEx released its Q3 earnings which showed a disruption in operations, a decrease in shipping volume, and an increase in cost. According to the earnings, which ended on Feb. 28, those disruptions "impacted year-over-year operating income by an estimated $125 million."
FedEx also earned $1.23 per share, which was short of the $1.46 forecasted by analysts.
In a call to investors and analysts on March 19, Fred Smith, founder, chairman, president, and CEO called the 2013 winter "the toughest winter in which FedEx has ever operated."
Alan Graf, EVP and CFO, said on the investor call that while it's not uncommon for winter weather to have a negative impact on its third quarter numbers, this season "was more pronounced than usual."
However, Henry Maier, president and CEO of FedEx Ground, noted during the call that "despite certain challenges including the compressed calendar and weather, our on-time service for the month of December exceeded 99%."
FedEx said the quarter wasn't all bad. According to its Q3 release revenue of $11.3 billion was up 3% compared to $11 billion last year, operating income of $641 million was up 9% from $589 million last year, and its net income of $378 million, up 5% from last year's $361 million.
Erin Lynch is the senior content producer at Multichannel Merchant. Erin can be reached (203) 899-8461
(203) 899-8461 or connect with her socially on Twitter, Google+, and LinkedIn.