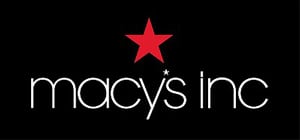 In an effort to save nearly $100 million annually, Macy's has laid out a cost reduction plan which includes laying off 2,500 workers and the closing of a handful of its brick-and-mortar stores.
In a press release issued on Wednesday, Macy's chairman, president, and chief executive officers, Terry Lundgren said while Macy's has experienced significant increases in sales and profitability over the years he has "identified some specific areas where we can improve our efficiency without compromising our effectiveness in serving the evolving needs of our customers."
In the release, Macy's said it's cost reduction plan includes "realigning, combining and reducing some positions in Macy's stores" as well as "trimming certain central office, administrative, and back-of-the-house expenses" throughout the company.
Macy's also announced that it will close five stores in the early spring in Arizona, Kansas, Missouri, New York, and Utah. Macy's also announced that there are eight new replacements Macy's and Bloomingdale's stores currently being planned or are currently under construction.
While Macy's is looking at a cost savings of $100 million, the retailer said its 2013 holiday comparable sales rose by 4.3 percent compared to 2012. Macy's is scheduled to report fourth quarter sales and earnings on Feb. 25
Erin Lynch is the senior content producer at Multichannel Merchant. Erin can be reached (203)899-8461 or connect with her socially on Twitter, Google+, and LinkedIn.