As it struggles to woo more 20-something shoppers and faces competition from fast-fashion retailers, Abercrombie & Fitch announced plans to close 60 U.S. locations while providing a bleak second quarter picture and talking up new brand positioning. The closing stores represent about 8% of the company's domestic footprint.
Joanne Crevoiserat, CFO and Executive Vice President of A&F, said the closures will happen through natural lease expirations. About 50% of the leases will expire by the end of fiscal 2017, giving the company flexibility as it continues to seek the right channel balance and find the right way forward.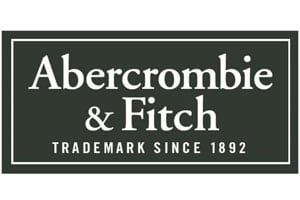 "I think it is interesting to note that some of our investments in omnichannel have been exceeding our expectations like buy online, pickup in store," Crevoiserat said. "And so we continue to see our customer shifting in their shopping preferences and we are investing behind those opportunities and we will maintain flexibility and monitor those changes over time."
On payoff from the omnichannel focus, Crevoiserat said the company's direct-to-consumer business grew to 23% of total sales in Q2, up from 21% the year before. A&F plans to invest $60 million this fiscal year in direct-to-consumer, omnichannel and IT initiatives, more than a third of its total annual capex of $175 million.
A&F Executive Chairman Arthur Martinez said the company's challenged flagship and tourist locations "will continue to weigh on the business" through the rest of the year. He blamed their poor performance as a major contributing factor to a 4% decline in same-store sales.
"Recognizing we're still in a challenging environment, we are confident that we are focusing on the right priorities and we expect to see traction in our business as we continue to introduce new products and invest in marketing initiatives to drive heightened awareness and increased relevance for our brands," Martinez said.
As for branding, Fran Horowitz-Bonadies, President and Chief Merchandising Officer of A&F, the goal for Hollister is to be "the iconic brand of the global teenage consumer," while A&F is being positioned as the "iconic casual luxury brand for today's 20-something consumer." Observers have noted there has been a perception issue at play, with shoppers in their 20s not wanting to embrace what they see as an A&F focused on the teen market.
For the quarter, A&F lost $13.1 million or 19 cents per share, compared with an $810,000 loss a year ago. Overall revenue was down 4% to $783.2 million. Sales for the A&F brand were down 7%, while down just 2% for Hollister.
Mike O'Brien is Senior Editor of Multichannel Merchant