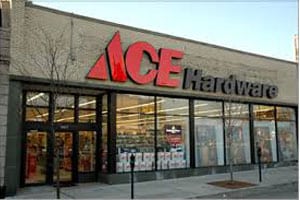 In another indication of the growing trend toward omnichannel retail fulfillment to meet rising consumer expectations, Ace Hardware today announced the national expansion of its in-store pickup program at participating stores.
The program was first piloted in the summer of 2013 at a small number of stores, then expanded late last year to 1,600 of Ace's 4,600 U.S. locations. And the program has already proven itself: Ace stores that have participated in the in-store pickup for six months are seeing a 40% increase in online sales, the company reported.
Customers can either go online and check an item's availability at their local Ace store and then go in to purchase, or they can place the order online and pick it up in store the same day.
"Free store pickup enables consumers in neighborhoods across the country to complete their home maintenance projects more quickly and easily," said Jeff Gooding, Senior Director, Consumer Marketing for Ace Hardware in a press release.
In February, Ace started a pilot program of same-day delivery via its own associates at 33 stores in select neighborhoods in Florida, Illinois, Colorado, Maryland, Texas and Arizona.