Here is a listing of recently announced expansions, additions and closures in retail distribution and fulfillment centers:
Dayco Products, a Tulsa, OK-based engine products drive systems manufacturer, plans to shut down its three distribution centers in Cumberland and Robeson counties in North Carolina by the end of the first quarter of 2016.
A distribution center consolidation will allow HSN Inc. to trim 5% of its workforce, merging operations in Virginia with a center in Tennessee. The plan will cut 350 jobs and leave the company three distribution centers in Tennessee, California and New York.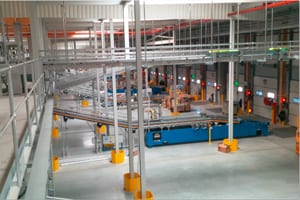 Toys R Us has completed a new distribution center in Saint-Fargeau-Ponthierry, France to support the company's rapidly expanding ecommerce business there and elsewhere in Europe. The 550,000-square-foot facility will service retail distribution to the country's 48 stores as well as ecommerce, and handle online orders from Belgium, Luxembourg and Monaco.
Ace Hardware Corp. will expand its Wilton, NY distribution center, adding 400,000 square feet onto an existing 800,000-square-foot facility. Construction will begin in the fall and be completed in 2017.
Amazon plans to open a new fulfillment center in Dallas, the third in North Texas and the fourth in the state. The 500,000 square-foot facility, now under construction, will open in early 2016 and employ about 500.