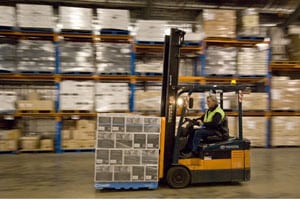 Here is a listing of recently announced expansions, additions and closures in retail distribution and fulfillment centers:
Two different distribution center projects are developing 3 million square feet of new space in the Dallas area.
Midwest sporting goods companies Shock Doctor Sports and McDavid Inc. are merging as United Sports Brands and plan to build their headquarters and a 120,000-square-foot distribution center in Fountain Valley, CA in 2016.
Wayfair Inc. is expanding into a nearly 900,000-square-foot distribution center near the Cincinnati/Northern Kentucky International Airport.
Shooting sports retailer RSR Group Inc. has opened a 352,000-square-foot, state-of-the-art distribution center in Fort Worth, TX.
Walmart has opened a new 450,000-square-foot distribution center in Mankato, MN. It has also opened a 1.2-million-square-foot ecommerce fulfillment center in Plainfield, IN.
Amazon has won an $11 million tax incentive package from Hays County and the city of San Marcos, TX, where it will build a distribution center that will create at least 350 jobs.