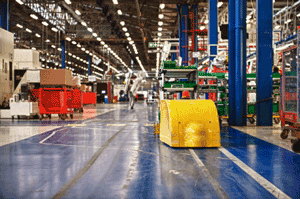 Here is a listing of recently announced expansions, additions and closures in retail distribution and fulfillment centers:
Tuxedo and men's clothing rental company Generation Tux will open a distribution and customer service facility in Jeffersontown, KY, outside Louisville.
Consumer electronics retailer Monoprice has opened a 103,000-square-foot distribution center in Hebron, KY, which will service customers in the Midwest, Northeast and Southeast.
Home Depot is laying off about 300 of its 325 employees at a distribution center in Hagerstown, MD, as it transitions from a direct online fulfillment center to one handling large bulk shipments.
Furniture manufacturer Southern Enterprises of Dallas has agreed to take nearly 150,000 square feet of space inside the 382,000-square-foot Dermody Properties' LogistiCenter in Cheyenne, NV, outside Las Vegas.
QVC plans to lay off 147 from a smaller distribution center at its headquarters in West Goshen, PA, which has become inefficient to operate, the company said.
Dollar General plans to build a 1 million-square-foot distribution center in Janesville, WI.
Amazon has added to its European distribution network with the opening of a new facility in Dobrovíz, Czechoslovakia, near Prague.
Irish discount retailer Primark has opened a 677,080-square-foot distribution center in Bethlehem, PA, which will service 8 new stores the company plans to open in the Northeast in 2016.
Ace Hardware plans to break ground next month on a $26 million, 400,000-square foot expansion to its distribution center in Wilton, NY, near Saratoga Springs.
San Francisco-based women's clothing subscription service Stitch Fix will open a 365,000-square-foot distribution center in Phoenix.