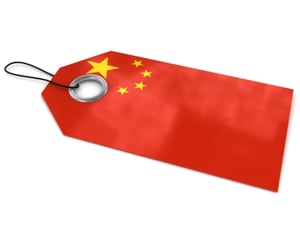 As midnight passed and Nov. 11 slipped into Nov. 12 in China, ecommerce giant Alibaba reported that Singles Day, the world's largest shopping day, brought in more than $9.3 billion in sales, an increase of 62% over the $5.75 billion logged in 2013, as thousands of merchants offered deeply discounted items to consumers worldwide.
Despite the growing media attention around  Singles Day as well as Alibaba's ambition to make it a global shopping holiday over the next few years, plus AliExpress promotions here and deals with major brands like Costco, American Eagle Outfitters and Calvin Klein, many U.S. shoppers remain unaware of the sales extravaganza.
And while one Chinese marketplace executive said any traction for Singles Day in the U.S. could come at the expense of Black Friday and Cyber Monday sales here – because it gives consumers the opportunity to snap up holiday season deals sooner – another ecommerce expert said that isn't going to happen anytime soon.
"In the U.S., I think people are just starting to learn about Singles Day, so I don't think it will have much impact on those shopping days," said Scot Wingo, president of ChannelAdvisor.com.
Started by Chinese college students 20 years ago as a day for single, unmarried people to meet and mingle, Singles Day – also known as 11. 11 – has turned into the largest shopping day in the world, largely due to Alibaba's sales and marketing heft. It's bigger than Black Friday, Cyber Monday and Christmas in the U.S. combined.
Alibaba CEO Jack Ma told Marketwatch that Singles Day deals this year will reach consumers in more than 220 countries, with global suppliers from more than 20 countries participating and Alibaba marketplace Tmall facilitating transactions from more than 27,000 sellers.
Why should U.S. businesses care about Singles Day? Because the leading Chinese e-commerce companies are having huge discounts on basically every product listed, and are providing new access for U.S. customers. It also helps that their infrastructures now support quick shipping to international customers as well.
"The sheer size of Singles Day is an unmistakable warning shot to the established leaders in the U.S. marketplace space that with its expansion into the domestic market, it's bringing with it some serious firepower," said Shmuli Goldberg, director of marketing for Feedvisor, an algorithmic re-pricing platform. "Amazon may still have the market share and logistical advantage, but Alibaba will be looking to close that gap very quickly, and when they do, it's going to get interesting."
Noah Herschman, COO of DHgate, a Chinese B2C and B2B ecommerce site that competes with Alibaba, said Singles Day is expanding rapidly, with thousands of Chinese merchants marketing their products globally. He said there is now a much wider global audience for it, thanks to Alibaba.
"What's interesting is that Western retail culture doesn't traditionally see massive discounts like this so early before the holidays, so a lot of the Western shopping that will be done is going to be a lot of first-time shoppers on sites like ours," Herschman said.
Aside from the discounts across Chinese ecommerce sites, consumers are seeing faster shipping services with better infrastructure across merchants' platforms on Singles Day, Herschman said. He added the event is also exposing U.S. consumers "to a massively discounted shopping day that isn't Black Friday or Cyber Monday, meaning they can go online and find products for their holiday shopping needs earlier. This could potentially mean less of a mad dash at 4 a.m. on Black Friday than has historically been the case."
Herschman also said Singles Day is exposing more U.S. consumers to popular Chinese brands like smartphone makers Xiaomi and OnePlus, at deeply discounted rates.
While Singles Day has yet to catch on here, Wingo said he is seeing an increasing percentage of Chinese brands selling into the U.S. He said it started out as largely a consumer electronics phenomenon but has expanded into many other categories including apparel, home and garden and sporting goods.
"Xiaomi is a great example of a company that makes Android phones and tablets that are high quality, but dirt cheap," he said. "Consumers seem to like the choice of buying a brand they know or saving 20% to 50% on brands they don't know. They utilize customer reviews and return policies to make sure they aren't taking a risk."
Often, Wingo said, Chinese-branded products are manufactured in the same factories there as the name brands. "But by going direct, the Chinese merchants cut the middlemen out of the equation and offer a great product for a steep discount," he said.
Wingo said some domestic retailers ChannelAdvisor does business with have reported seeing "a bit of a bump" on Singles Day, as Chinese consumers buy cross-border on sites there and have products shipped from the U.S.
"Alibaba via Tmall is definitely trying to recruit more U.S. brands to China, and we announced support for that back in the spring," he said. "We have a handful of customers live in a beta mode and are working with Alibaba to get some of the kinks worked out on the logistics and marketing side."