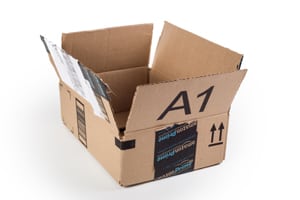 Amazon announced today it plans to hire 80,000 seasonal employees at its 50 fulfillment centers and 15 sortation centers in the U.S. to handle peak demand, the company said in a press release.
Last year, Amazon converted thousands of seasonal workers into full-time employees after the holidays, and expects to do the same this year.
"So far this year, we have converted more than 10,000 seasonal employees in the U.S. into regular, full-time roles and we're looking forward to converting thousands more across our growing network of fulfillment and sortation centers after this holiday season," Mike Roth, Amazon's vice president of North America operations, said in the release.
Amazon's new network of sortation centers is helping the company expand its Sunday delivery capabilities, allow for later cutoff times for customer orders and control packages deeper into the delivery process.
Industry observers view the sortation centers as a way for Amazon to further its goal of bypassing the major carriers and save on shipping costs, a major expense that has kept it from profitability.
Last month, UPS announced plans to hire 90,000 to 95,000 seasonal workers to deal with peak demand, while FedEx said it plans to hire 50,000. Both figures represented substantial increases over 2013, when holiday delivery snafus – due to a perfect storm of poor weather, massive last-minute ecommerce orders and overburdened networks – caused major problems for carriers and merchants.