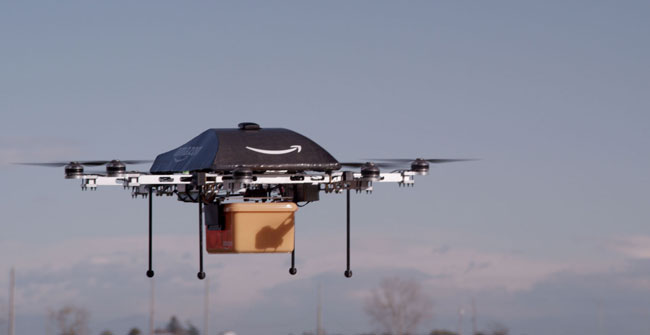 Amazon is hoping that, by 2015, it will be able to deliver orders via drones. Yes, drones. Jeff Bezos showed the technology off to CBS correspondent Charlie Rose during an episode of 60 Minutes that aired tonight.
[CLICK HERE for Multichannel Merchant's Cyber Weekend 2013 coverage]
The service is called Amazon Prime Air. The goal of this new delivery system, according to Amazon, is to get packages into customers' hands in 30 minutes or less using unmanned aerial vehicles. Amazon said putting Prime Air into commercial use will take some number of years as it advances the technology and waits for the necessary FAA rules and regulations.
Here's a look at a Prime Air test run:
When perfected, Bezos told Rose that it could offer customers within 10 miles of an Amazon fulfillment center half hour delivery of objects up to up to five pounds. That, Bezos told Rose, covers 86% of the items that Amazon delivers.
You can see the whole 60 Minutes segment here: