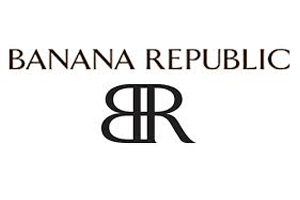 In the never-ending battle for holiday shopping dollars, clothing retailer Banana Republic is offering free same-day shipping from Wednesday, Dec. 17 through Tuesday, Dec. 23 as part of its "Procrastinators Event" promotional program, the company said in a press release.
Through crowdsourced same-day shipping provider Deliv, customers who use Banana Republic's reserve in store option on its website can opt for free same-day delivery in eight cities: San Francisco, Palo Alto, Los Angeles, Chicago, New Jersey, Washington D.C., Houston and Seattle.
Startup Deliv fulfills orders by having items taken to collection points in hundreds of malls in those eight markets, where they are picked up and delivered by crowdsourced drivers. Its investors include major mall property firms Simon Property Group, General Growth Properties, Macherich and Westfield, and its 250-plus retail partners include Macy's, Brooks Brothers, Foot Locker, Chico's, Crate & Barrel and Neiman Marcus.
Banana Republic is also giving customers a $30 credit from Taskrabbit to help with last-minute to-dos like holiday party cleanup, hanging Christmas tree lights and picking up gifts, and $20 toward rides from Curb to and from its stores. Also, customers in New York, San Francisco and Miami can get $25 toward shipping and gift wrapping from Shyp.