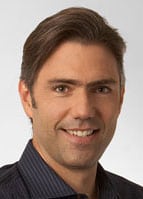 Intimate apparel merchant Bare Necessities rolled the dice with UPS as it does every holiday season.
Bare Necessities was so confident in its relationship with UPS that it pushed the limits with guaranteed on-time delivery for Christmas: UPS Next Day Air orders placed by 3 p.m. EST on Dec. 23 would be under the tree.
But that didn't happen. UPS posted a service update today that alerted customers that a "vast majority" of packages scheduled to arrive on-time for Christmas will be delivered on Dec. 26.
[RELATED ARTICLE: FedEx Failed For Yankee Candle]
And even after Dec. 26, some of those packages shipped by Bare Necessities still had not been delivered by the carrier.
Though Bare Necessities ships via FedEx and UPS and uses both shippers' last mile services with the United States Postal Service, chief operating officer Bill Richardson told Multichannel Merchant the majority of packages it shipped that had not arrived on time were being carried by UPS.
"I talked with some of our top customer service folks today, and they told me a disproportionate amount of packages that we're not delivered on time were shipped via UPS," Richardson told Multichannel Merchant on Dec. 27.
Richardson said he wants to get a big picture view of the shipping issues before he sits down and talks with UPS.
[VIDEO: What Went Wrong and Who's to Blame for Missed Christmas Shipments?]
Richardson described the carriers as a vital part of Bare Necessities' customer experience, an extension of the Bare Necessities brand. Richardson said Bare Necessities has given customers whose packages did not arrive on time full shipping refunds in the past. This time around, Bare Necessities is also giving customers free return shipping.
To keep the customer happy, Richardson said Bare Necessities is also planning an incentive-based discount to get those customers to try them again.
Richardson said it's about building the long-term relationship with its customers, as well as standing by its service guarantees.
[RELATED: 12% of Christmas Gifts Ordered at Standard Cutoff Dates Did Not Arrive]
"We're relying on these guys [the carriers] to do the service they do," Richardson said. "In general they do a great job. But failure at this time of year is inexcusable."
Richardson said he also had a bad personal experience this holiday season with UPS. His sister had made a Christmas stocking for his 6-year-old daughter, and timed it so it would arrive from the West Coast via next day air on Christmas Eve.
The stocking made it from California to Newark through the air without a hitch, but it got delayed on the ground in Newark and did not get to the Richardson's home until the Dec. 26.
And the reason for the delay, according to Richardson's tracking, was a "plane equipment failure," which Richardson said made him question the real reason for the failed delivery.
[VIDEO: Did Missed Christmas Deliveries Damage Consumer Trust?]