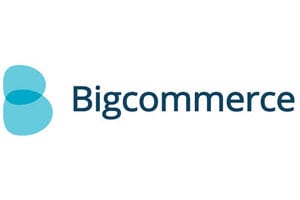 Ecommerce platform company Bigcommerce announced it has acquired Zing, a provider of mobile retail technologies, according to a release. As part of the agreement, Zing's team and intellectual property will become part of Bigcommerce, further expanding the company's omnichannel retail capabilities and accelerating partnerships with leading point-of-sale providers including Square, Lightspeed and NCR Silver.
Through the acquisition, Bigcommerce will make available to POS partners a set of APIs and foundational technologies to enable the development of omnichannel solutions for retailers. This includes the ability to enable real-time inventory sync between online and physical stores, in-store pickup, dynamic order management, and integrated customer data and reporting spanning ecommerce and brick-and-mortar operations.
"Since the company's inception, our mission at Zing has been to help business owners sell more effectively through products that simplify and streamline how they manage their retail operations, both online and in store," said Nate Stewart, Zing co-founder and CEO, in the release. "There is no better embodiment of that mission than Bigcommerce, and we're thrilled to bring our expertise to a company that has proven to be the most flexible and scalable platform for emerging brands to grow their business."
Bigcommerce says it has 85,000 online retail clients, 30% of whom are also operating one or more brick-and-mortar retail locations. Providing them with omnichannel capabilities through the integration of Zing allows merchants to consolidate store and inventory management and deliver personalized experiences both in person and online. Bigcommerce's open ecosystem approach to POS, launched in November, enables merchants of all sizes to select from a range of mobile POS solutions based on their business requirements.
"The industry has reached an inflection point where retailers of all sizes want and expect to deliver next-gen experiences, such as in-store pickup and ship-from-store, without the complexity of switching between multiple back office tools," said Eddie Machaalani, co-founder and CEO of Bigcommerce, in the release. "Nate and the Zing team have done a remarkable job extending the Bigcommerce platform in a way that enables our merchants to do this and more, and I have full confidence their expertise and IP will further advance and expand our omnichannel strategy."
Earlier this month, Bigcommerce partnered with Alibaba on a jointly developed custom application that provides merchants with a unique catalog of wholesale Chinese suppliers so they can quickly find and select new products to sell online.