The United States Postal Service Board of Governors announced today that Postmaster General and Chief Executive Officer Patrick R. Donahoe has decided to retire on Feb. 1 after 39 years with the Postal Service.
In conjunction with that announcement, USPS's Board of Governors also announced the appointment of Megan J. Brennan, the current chief operating officer of the Postal Service, as the 74th Postmaster General and CEO. When she replaces Donohoe, Brennan will become the first woman to be Postmaster General.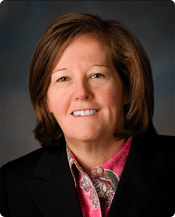 "Megan has demonstrated outstanding vision, leadership and executive ability in her role as chief operating officer, and has been extraordinarily successful in managing the operations of the Postal Service," said Mickey D. Barnett, chairman of the Postal Service Board of Governors. "She is highly regarded throughout the Postal Service and among the broader community of our major customers and business partners – and rightly so."
Barnett also had high praise for Donohoe in announcing the Postmaster General's decision to retire.
"Pat was the calm in the financial storm. He ignored the naysayers and went forward with his team and built a comprehensive plan for the future of the organization, made tough decisions, and executed against those decisions," said Barnett. "That's a testament to the great team he built and his own personal leadership."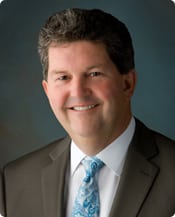 Donahoe became Postmaster General during a severe financial crisis, the result of an inflexible business model that limited the organization's ability to respond to declining First-Class Mail volumes. Donahoe created an integrated financial plan and took aggressive measures to control costs – including the rationalization of mail processing, delivery and Post Office operations. These changes have significantly lowered the cost base of the Postal Service.
Speaking this morning, Donahoe said he believes the organization is headed in the right direction, but still has a long way to go.
"The organization has a lot of momentum right now, and we're doing a lot to innovate and improve the way we serve the public and our customers," Donahoe said. "The nature of delivery is changing dramatically and the Postal Service will continue to be an important part of those changes."
Appointed Postmaster General by the Postal Service Board of Governors in October 2010, Donahoe began his 39-year USPS career as a clerk in Pittsburgh while attending college at the University of Pittsburgh.  Prior to his appointment as the organization's top officer, he served as Deputy Postmaster General and Chief Operating Officer.
According to a press release from the USPS, Donahoe served as a constant cheerleader for mail as a marketing channel and pushed for more integration between mail and digital communications in the mailing industry.
Under Donohoe's leadership, the Postal Service launched several new mailing products and enhancements including Every Door Direct Mail which has generated more than $1 billion in new revenue. Donahoe also guided the organization's shipping and package strategies to capitalize on the rapid increase of ecommerce.  In the last few years, the Postal Service has seen double digit growth each year in its package business.
Brennan was named Chief Operating Officer and executive vice president in December 2010. Reporting directly to the Postmaster General, Brennan has led the continuous improvement of the postal network operation as well as the allocations of people and resources.
Previously she was vice president of Eastern Area Operations. As the senior postal official she oversaw an area that encompassed Pennsylvania, Ohio, West Virginia, Delaware, Kentucky, Central and South Jersey, Western New York and parts of Virginia and Indiana.  A 28-year veteran of the Postal Service, Brennan served as vice president of Northeast Area Operations from May 2005 until being named vice president of Eastern Area Operations.
Brennan joined the Postal Service in 1986 as a letter carrier in Lancaster, PA, and began her management career as a delivery and collection supervisor.   Brennan is a graduate of Immaculata College in Pennsylvania. She is a Sloan Fellow and holds a Master of Business Administration degree from the Massachusetts Institute of Technology.