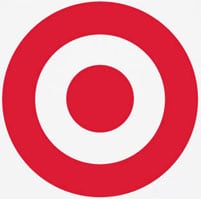 What did the major data breach at Target mean for the merchant's bottom line? It meant fewer consumers shopping at the mass merchant, as well as a $17 million net expense related to the data breach investigation.
Target announced this morning that sales for its U.S. segment in the fourth-quarter decreased 6.6% to $20.9 billion from $22.4 billion the prior year.
"During the first half of the fourth quarter, our guest-focused holiday merchandising and marketing plans drove better-than-expected sales," Target chairman, president and CEO Gregg Steinhafel said in its earnings release. "However, results softened meaningfully following our December announcement of a data breach."
According to the earnings release, Target's $17 million net expense reflects $61 million of total expenses partially offset by the recognition of a $44 million insurance receivable.
These expenses include costs related to investigating the data breach, offering credit-monitoring and identity-theft protection services to its customers, increased staffing in its contact centers, procurement of legal and other professional services, REDcard fraud losses and card replacement costs, and an accrual for a probable loss on payment card networks' anticipated claims for operating expenses incurred as a result of the data breach.
This accrual was based on an expectation of reaching negotiated settlements of the payment card networks' potential claims for alleged non-ordinary course operating expenses associated with the data breach, and not on any determination that it is probable we would be found liable on these claims were they to be litigated.
It does not include any amounts for the potential claims by the payment card networks for counterfeit fraud losses. At this time we are not able to reasonably estimate a range of possible losses on the payment card networks' potential claims in excess of the amount accrued.
Target's full-year 2013 sales decreased 0.9% to $71.3 billion from $72.0 billion last year. However, Target cautioned in its earnings release that both its fourth-quarter and full-year sales also reflect the impact of an additional accounting week in 2012.
Steinhafel said that as the new fiscal year begins, Target "will continue to work tirelessly to win back the confidence of our guests," and is encouraged that sales trends have improved in recent weeks.